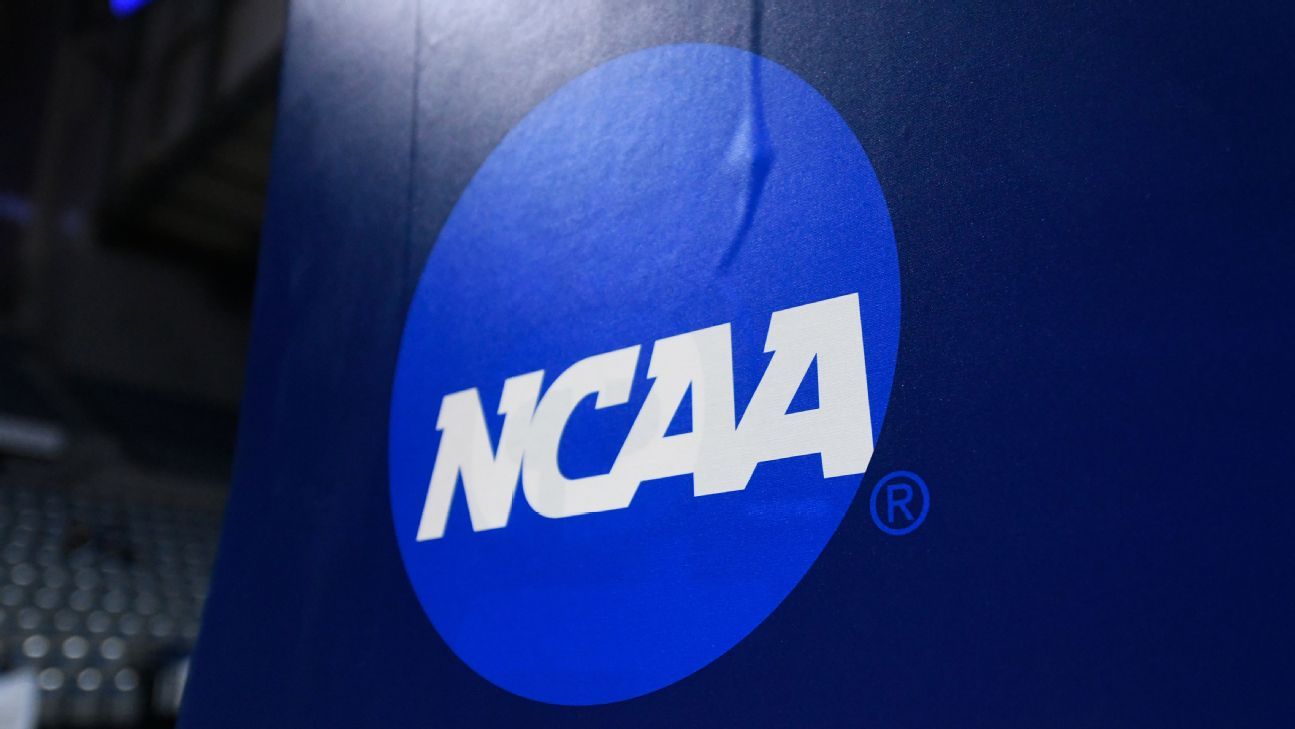 News agency4 minutes to read
A congressional hearing Wednesday targeting "no chaos" in college sports drifted into the ramifications of deeming athletes employees of their schools and mostly highlighted those who support congressional intervention to protect the collegiate model.
A subcommittee of the House Committee on Energy and Commerce held its first college sports-related hearing on Capitol Hill in more than two years.
The intended focus was to offset the name, image, and likeness of the athletes. College sports leaders have asked for help in the form of federal law to bring uniform regulation of the way athletes can make money from their fame through sponsorship deals or endorsements.
Rep. Gus Bilirakis (FL – R), chair of the Subcommittee on Innovation, Data and Commerce, said passing a federal law that would invalidate existing state laws would provide clarity and transparency for athletes.
"The lack of uniformity across states and different institutions has created confusion and uncertainty and a federal standard is needed, so all athletes play by the same rules," Belrakis said. "In short, we must strike a delicate balance between the rights of collegiate athletes to benefit from their NIL while maintaining amateur status for all collegiate athletes."
Seven previous hearings have taken place in the House and Senate, but lawmakers haven't made much progress toward passing the college sports bill since the topic first began to gain traction.
The latest hearing took place days before the Final Four of the NCAA men's and women's basketball tournaments to be played in Texas.
Lawmakers questioned six witnesses for nearly three hours. They've heard from two college athletic directors, a Division II university president, former NFL player, current Florida light ballplayer and one of the leaders of an athletic advocacy group.
Most of the witnesses encouraged Congress to act on the NIL.
"We need transparency in the market," said Pat Chun, Washington State athletic director.
But Jason Stahl, executive director of the College Football Players Association, refused. He said any NIL regulations would only serve the interests of the schools, conferences, and NCAA.
"The federal government must stay out of the zero-free market," he said.
The NCAA lifted its ban on college athletes who make money from their fame nearly two years ago, but fear of lawsuits and the NIL's statewide body of laws has pushed the association away from creating detailed, uniform rules.
"The current zero-sum chaos means that student-athletes are left to fend for themselves," said Representative Cathy McMorris Rodgers (Washington – R). "And those at the top of their game need to know how to maneuver through multiple agents, rallies, and high-dollar contract offers while maintaining their academic and athletic commitments."
A concern among many in college sports is the use of the NIL as a lure to recruit or as an actual payment for playing, which still runs against NCAA rules but is becoming more difficult to enforce.
New NCAA president Charlie Baker, who was not among the witnesses at the hearing, said that athletes are the consumers in this booming market and that federal law would be a form of consumer protection.
"NIL is a powerful avenue that truly allows student-athletes to earn compensation from its unique market value," Baker said in a statement. "At the same time, the lack of transparency in the NIL market today puts student-athletes at risk of exploitation by bad actors."
The hearing also deviated to the topic of considering college athletes to be employees and the possibility of requiring colleges to share revenue generated from their sports with athletes.
At most Division I schools, revenue from football and basketball helps fund all other sports.
"Creating an employer-employee model would dramatically threaten this existing dynamic and change everything we know about how to support sports outside of football and men's basketball," said Florida State softball player Kali Madge.
A bill introduced by a California state lawmaker in January that – if passed – would require some Division I schools to share a percentage of revenue with mostly football and basketball players.
A federal lawsuit being heard in Pennsylvania seeks to have colleges treat Division I athletes like employees and start paying them an hourly rate. A complaint to the National Labor Relations Board could also result in certain college athletes being granted employee status, which could open the door to unionization.
"How does a soccer player unite in the association and a softball player doesn't?" Chun said.
Testifying before lawmakers, National League Commissioner Gene Hebel said in written testimony that Division I athletes are considered employees "likely to represent a watershed for sponsorship of athletic programs at Patriot League organizations."