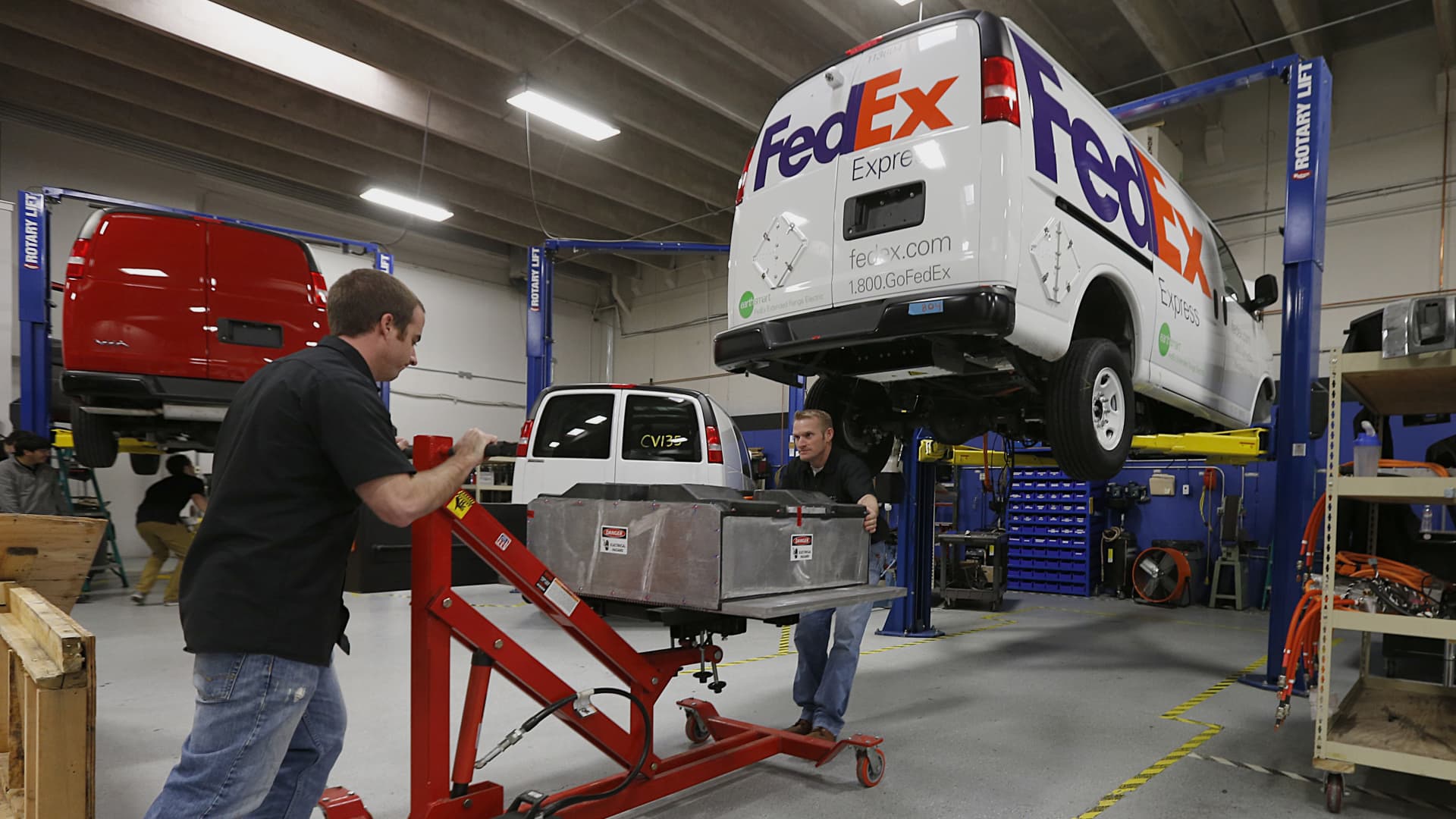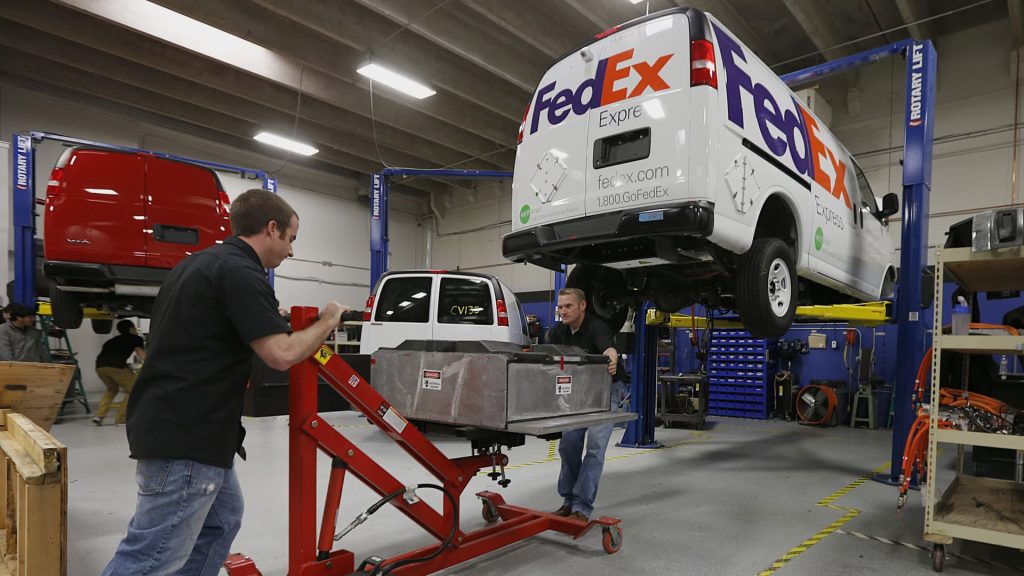 Engineers transport a 350-volt battery pack to be installed in a Fedex Corp. truck. Express General Motors Co (GM) at the VIA Motors Inc. facility. In Orem, Utah, US on Monday, February 17, 2014.
George Fry | Bloomberg | Getty Images
Here are the stocks that make the headlines after the bell.
FedEx – Shares of the shipping company rose more than 3% after FedEx issued upbeat guidance for the full fiscal year, forecasting a rise in adjusted earnings. FedEx reported mixed results for its recently completed fiscal fourth quarter, with $6.87 in adjusted earnings per share on $24.39 billion in revenue. Analysts polled by Refinitiv expected $6.86 in earnings per share on $24.56 billion in revenue.
Sarepta Treatments –Biopharmaceuticals stock is down more than 5% in extended trading after the US Food and Drug Administration imposed a clinical suspension of the Sarepta treatment for Duchenne muscular dystrophy. Sarepta said there was a "serious adverse event" in one of the studies of this treatment.
Smith & Wesson Brands – Shares of the firearms maker fell about 2% after Smith & Wesson's fourth-quarter financial report showed a year-over-year decline in revenue and gross margin. The company, which has a market capitalization of about $650 million, raised its quarterly divided ratio to 10 cents a share from 8 cents.