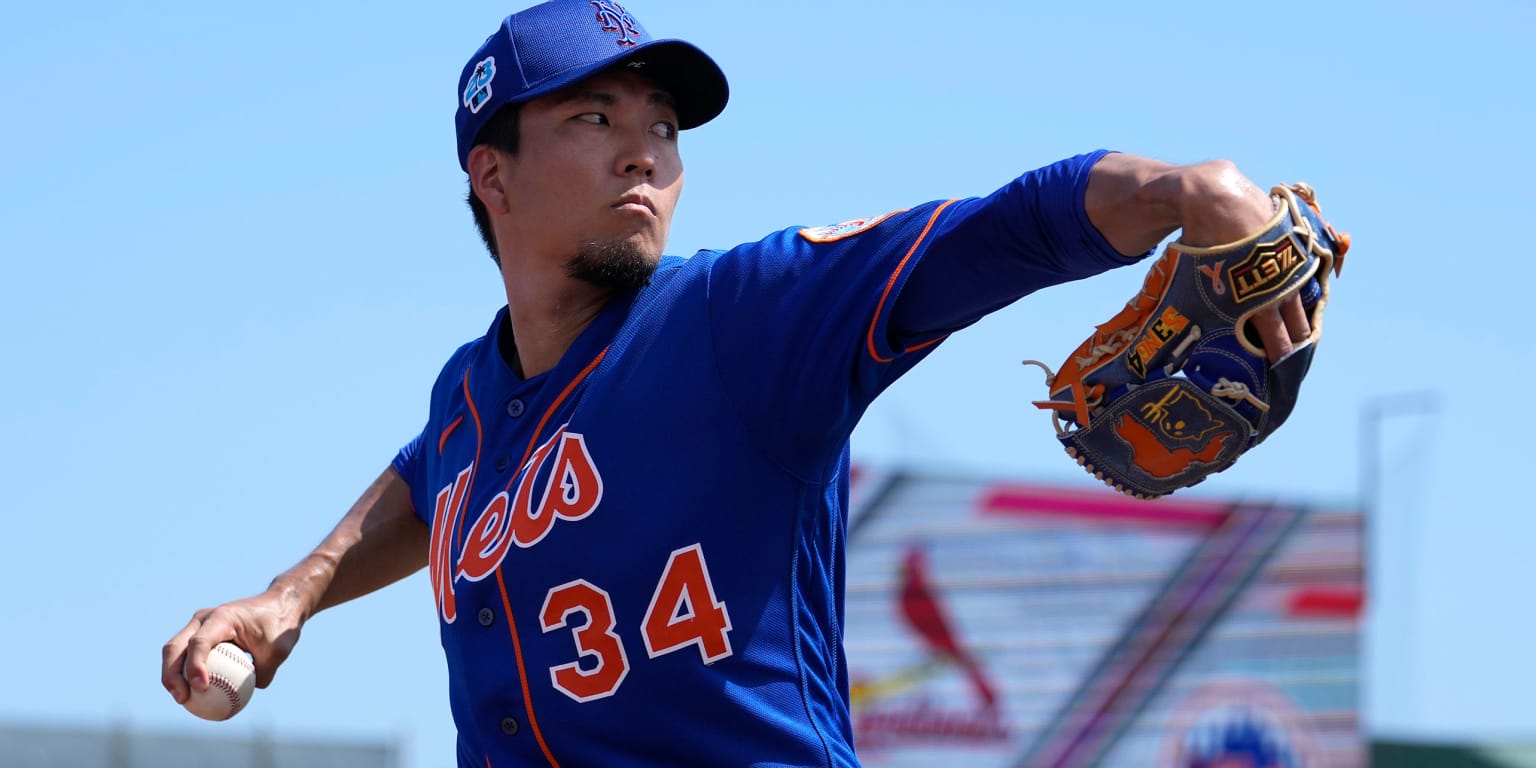 port st. LUCY, FL – For a while, the Mets' camp was rural. With minor exceptions, all 62 players were healthy. No noteworthy error occurred.
And while things could still be back in the Mets' favor, some troubling cracks have appeared in the team's starting staff over the past week. First was Jose Quintana, who left prematurely for a walk on March 5 and has yet to receive firm answers about the nature of what ails him. Five days later, the Mets discovered reliever Brooks Raleigh had injured his left hamstring at the World Baseball Classic in Phoenix.
Finally, on Saturday morning, the Mets scratched Kodai Senga from the start against Nats with what turned out to be a bout of tendinitis at the base of his right index finger. Right now, the Mets describe him as a daily problem for Senga, though they haven't specified when he might pitch again.
"I've been through this with other players adjusting to a new baseball game," said general manager Billy Eppler, referring to Japanese pitchers unaccustomed to the larger, nimbler American balls. "They hit it hard. And if you hit a baseball really hard, often, you're not used to pressing it that much with that frequency."
Senga, who recently signed a five-year, $75 million contract after starring in Nippon Professional Baseball for 11 seasons, has appeared in only one Grapefruit League game to date. The team eased him into the spring fairs because he wanted Senga to have extra time to get used to American baseballs and mounds, and Senga skipped the WBC for the same reason. His second spring outing was scheduled for Saturday against Washington.
"Maybe during the season, he'd pitch," said manager Buck Showalter. "But he doesn't need to."
Despite the setbacks, Showalter said, there is enough time for both Senga and Raleigh, who suffered a mild left hamstring strain in preparation for the WBC opener, to be ready for Opening Day. Raleigh remained in Arizona for the WBC's Opening Night festivities, with plans to return to Mets camp by Tuesday. The team will develop revised plans for the left hander as soon as they see him in person. The biggest flaw in the whole situation, Showalter said, is that "there isn't that barrier now" in case something else were to happen.
The biggest concern is Quintana, whose status has become a mystery since the Mets diagnosed him with a stress fracture of the fifth rib on his left side. Quintana flew to New York for more testing on Monday, but the team is still waiting for several doctors to evaluate the results. It already looked likely that Quintana would miss the start of the season due to his injury. Delays in testing since then have led to speculation that something more serious could be going on.
When asked if there was reason to believe Quintana's prognosis had changed, Eppler replied, "I'll wait for the information to come in."
The good news for the Mets is that they've spent all winter preparing for it. If Quintana or even Senga misses the start of the season, the club will have two ready replacements in David Peterson and Taylor Miguel, who started 28 games last season. Peterson suffered his own injury scare late last week, when he left a game after being pulled off his left foot. But tests for broken bones came back negative, and since then Peterson has thrown several times from the mound without problems. He expects to return to the Grapefruit League games in the coming days.
Other depth options include Joey Lucchesi, Elieser Hernández, and José Butto. And in the bullpen, the Mets are full of replacements—albeit not from the left side.
It's not an ideal situation for the Mets, who were enjoying a happy, healthy camp until last weekend. But it's also not a worse case. For now, the Mets are on a wait-and-watch mode as they hope to make a quick recovery of several important players.