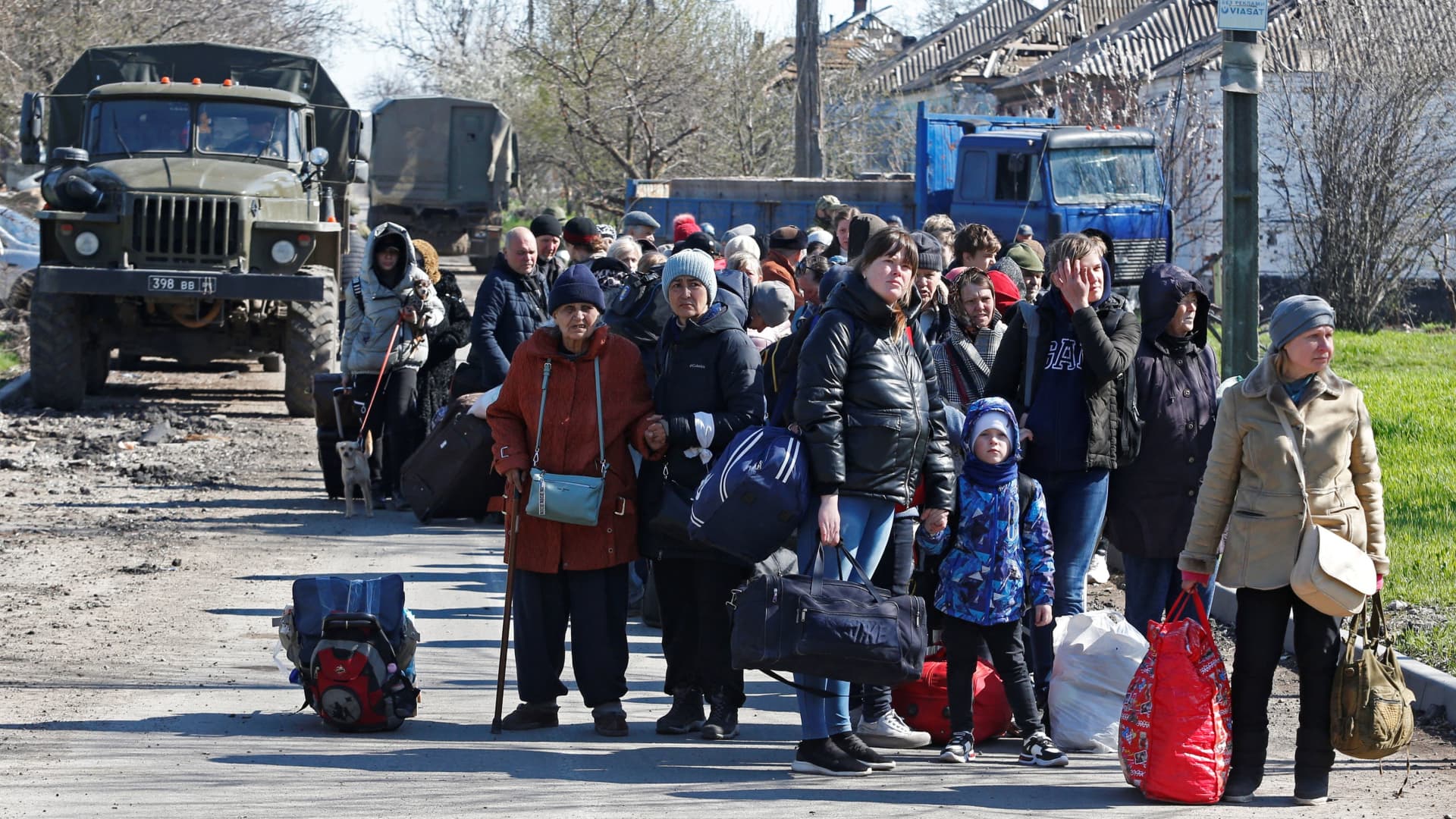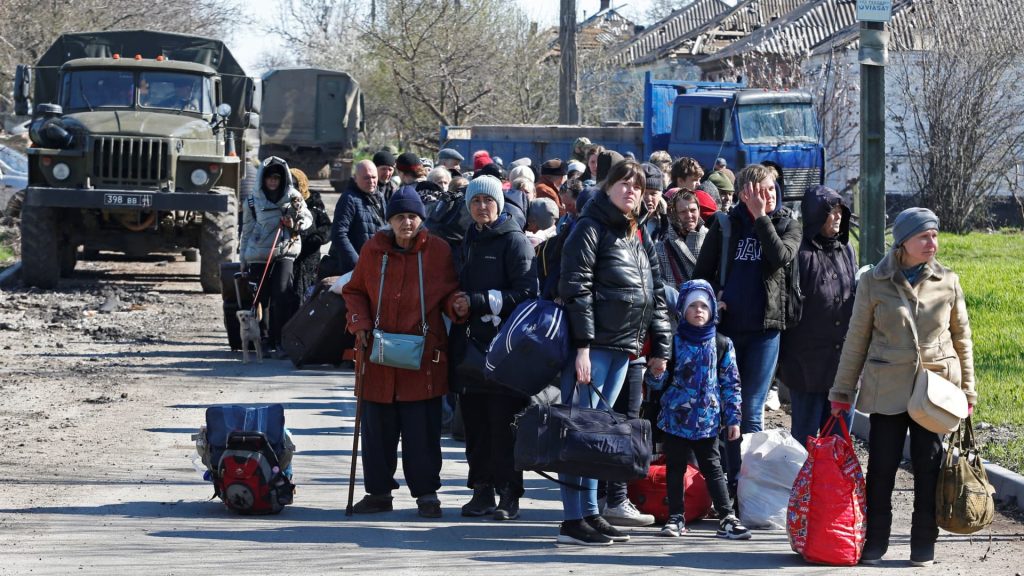 EU urges citizens to work from home, reduce dependence on Russian gas
The European Union is calling on people to change their habits in order to use less energy, which it says will help reduce dependence on Russian gas. The European Union imports approximately 40% of its natural gas from Russia.
The European Commission and the International Energy Agency have compiled a list of energy-saving measures and say they could save families up to 500 euros ($540) a year on average.
UNHCR and the International Energy Agency said in a joint statement: "People across Europe have helped Ukraine by making donations or helping refugees directly, and many want to do more. Most families are also suffering from high energy bills due to the energy crisis exacerbated by the war". statment.
"Using less energy is not only an immediate way for Europeans to cut their bills, but it also supports Ukraine by reducing the need for Russian oil and gas, thus helping to reduce the revenue streams funding the invasion," the organizations added.
"If all EU citizens follow the recommendations below at home and at their workplace, it will save 220 million barrels of oil per year, enough to fill 120 supertankers, and about 17 billion cubic meters of gas, enough to heat about 20 million homes." .
The list of measures encourages people to:
Lower the heating and use less air conditioning
Adjust the boiler settings
Work from home
Use the car more economically
Reduce speed on highways, with car air conditioning turned off
Leave the car at home on Sundays in major cities
Walk or cycle on short trips instead of driving
Use public transportation
Skip the plane, take the train
– Natasha Turak
Mayor of Mariupol appeals for complete evacuation of the city
People walk past cars damaged during the conflict between Ukraine and Russia in the southern port city of Mariupol, Ukraine, April 21, 2022.
Alexander Armoshenko | Reuters
The mayor of Mariupol has called for a complete evacuation of the besieged southern port city, which Russia says it has captured, except for the Azovstal steel complex, where a few thousand Ukrainian troops and civilians are. It was the site of the heaviest bombardment since the start of the Russian invasion of Ukraine, without electricity, water and food for nearly two months.
The city lost nearly 80% of its pre-war population of about half a million people. The Ukrainian government now says that satellite images show mass graves in the area.
"We need only one thing – the complete evacuation of residents. About 100,000 people remained in Mariupol," Mayor Vadim Boychenko told national television, according to Reuters.
– Natasha Turak
Putin's decision not to storm the Mariupol plant may be aimed at liberating Russian forces: UK
Heavy fighting continues in eastern Ukraine's Donbas region, Britain's Ministry of Defense said in its daily intelligence update on Twitter, as Putin's decision to ban the Azovstal steel plant in Mariupol is likely aimed at freeing up his forces to fight elsewhere.
A few thousand Ukrainian troops and civilians remain trapped inside the plant, and several attempts to establish humanitarian evacuation corridors have failed.
"Despite Russia's renewed focus, they continue to suffer losses from earlier in the conflict," the UK ministry wrote. "In order to try to reconstitute their depleted forces, they resorted to transferring the inoperable equipment back to Russia for repair."
– Natasha Turak
Ukrainian officials say up to 9,000 people may be buried in a mass grave near Mariupol
Ukrainian officials have said that as many as 9,000 people may be buried in a mass grave in a village outside the city of Mariupol. In a statement on Telegram.
Mariupol city council said satellite images taken by US defense firm Maxar show mass graves 20 times larger than one discovered this month in the city of Bucha. The site in Mangosh village could have a capacity of 3,000 to 9,000 – and 70 bodies have been found so far, according to the city council.
Maksar said the tombs appeared towards the end of March and expanded in April.
CNBC and NBC were unable to independently confirm the report.
A grave with a wreath and a Ukrainian flag is in Chernihiv, Ukraine on April 16, 2022. Ukrainian officials say up to 9,000 people have been buried in a mass grave in a village outside the city of Mariupol.
Andre Luis Alves | Anadolu Agency | Getty Images
"The biggest war crime of the 21st century was committed in Mariupol. This is the new Babin Yar," said Mariupol Mayor Vadim Boychenko, referring to the Kyiv valley where Nazi forces killed an estimated 33,000 Jews in 1941.
"Now Putin is destroying Ukrainians. He has already killed tens of thousands of civilians in Mariupol. This requires a strong response from the entire civilized world. Anything needs to stop the genocide," the mayor said.
The besieged city of Mariupol was particularly hard hit because victory would be a precious target for Russia. The capture of the southern port city of Moscow would give control of much of Ukraine's southern coast and provide a land corridor to Crimea, which the Kremlin annexed from Ukraine in 2014.
– Chelsea Ong
Zelensky says Russia rejected Easter truce proposal
Ukrainian soldiers patrol the Mykolaiv front surrounded by destruction after Russian bombing of a village in Ukraine. Ukrainian President Volodymyr Zelensky said in his nightly video address that Russia rejected the Easter armistice proposal.
Celestino Arce | Norfoto | Getty Images
Ukrainian President Volodymyr Zelensky said in his nightly video address that Russia rejected the Easter truce proposal.
"It shows very well how the leaders of this country deal with the Christian faith, which is one of the most joyful and important holidays," he added, although he said he still hoped for peace.
Earlier, UN Secretary-General Antonio Guterres called for a four-day cessation of hostilities in Ukraine during the Orthodox Christian Easter to evacuate civilians and allow humanitarian aid to be sent to areas in need.
Zelensky also said that Mariupol continues to resist Russia, despite Russian President Vladimir Putin's claim of victory in the city.
– Chelsea Ong
Read CNBC's previous live coverage here: