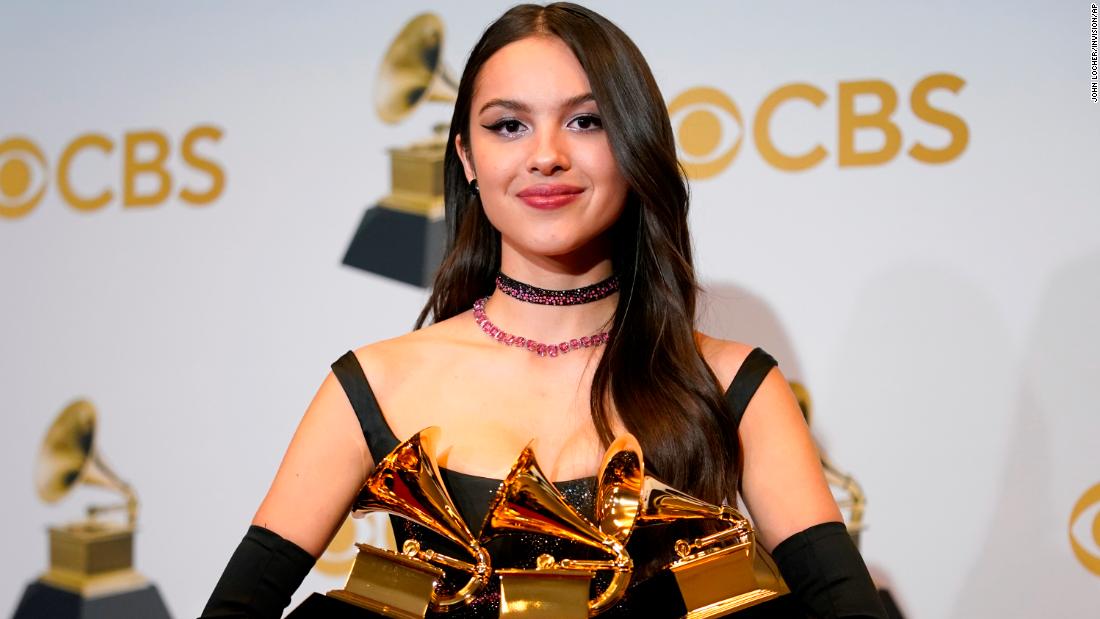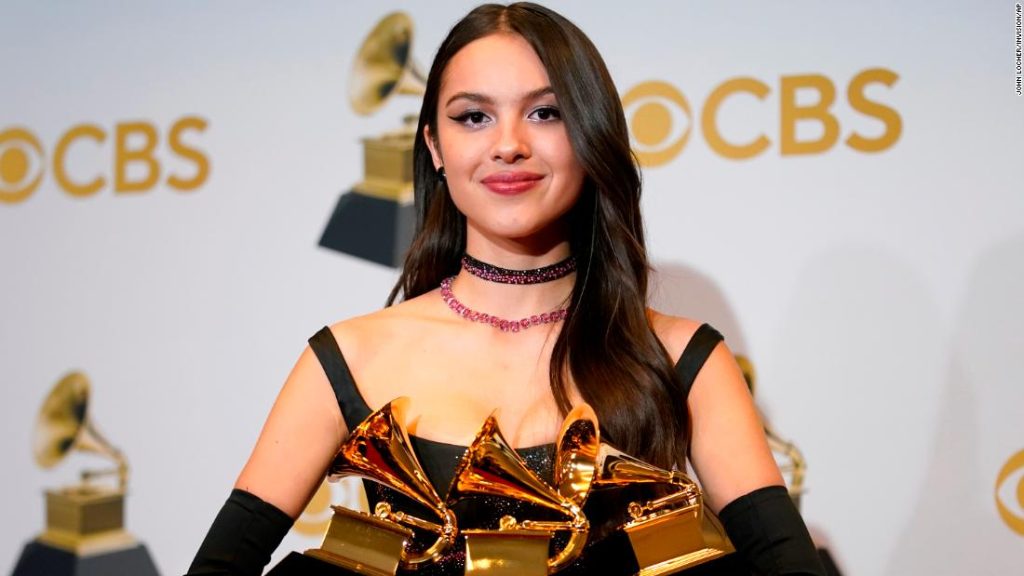 Anderson Buck, left, and Bruno Mars accepted the Grammy's record of the year for Silk Sonic's song "Leave the Door Open" on Sunday, April 3.
John Legend performs his song "Free" with Ukrainian singer Micah Newton, left, and Ukrainian-American musician Souzana Eglidan.
The performance of "Free" was preceded by a video clip of Ukrainian President Volodymyr Zelensky. Zelensky appealed to those listening "Tell the truth about the war. On your social networks. On TV. Support us in any way you can. But not silence."
Carrie Underwood performs "Ghost Story" during the show.
SZA, left, and Doja Cat accept a Grammy Award for Best Duo/Team Performance ("Kiss Me More"). Doja Cat joked about how she barely got her out of the bathroom on time.
From left, HER, Travis Barker, and Lenny Kravitz perform together.
Justin Bieber plays the piano while performing his song "Peaches".
John Baptiste performs "Freedom".
From left, Ben Platt, Rachel Ziegler, Cynthia Erivo, and Leslie Odom Jr. sing during the annual In Memoriam segment, which honors people who have recently passed away.
Chris Stapleton holds several Grammy Awards in the press room. It won Best Country Album ("Begin Over"), Best Country Song ("Cold"), and Best Country Music Single Performance ("You Should Probably Leave").
She hugged Olivia Rodrigo after winning a Grammy for Best New Artist.
Lady Gaga paid tribute to Tony Bennett with two songs: "Love for Sale" and "Do I Love You?"
Jazmine Sullivan accepts the award for Best R&B Album ("Heaux Tales").
Lil Nas X, along with backup dancers, performs a variety of songs during the show.
Joni Mitchell, left, and Bonnie Wright talk on stage before introducing Brandi Carlisle.
Carlisle performs her song "On Time".
Lil Nas X takes a selfie with Lady Gaga.
Chrissy Teigen attends the show with her children Miles and Luna.
BTS performs their song "Butter".
Dua Lipa, left, and Megan Thee Stallion present an award during the show.
Billie Eilish performs her song "Happy Ever" with the help of her brother Phineas. He also co-wrote the song.
Aymée Nuviola performs "La Gota Fria" on stage in Las Vegas.
Leon Bridges, left, and Batiste greet each other at the show.
J Balvin performs "In da Getto".
Rodrigo performs her hit song "Driving License" in the first hour of the show.