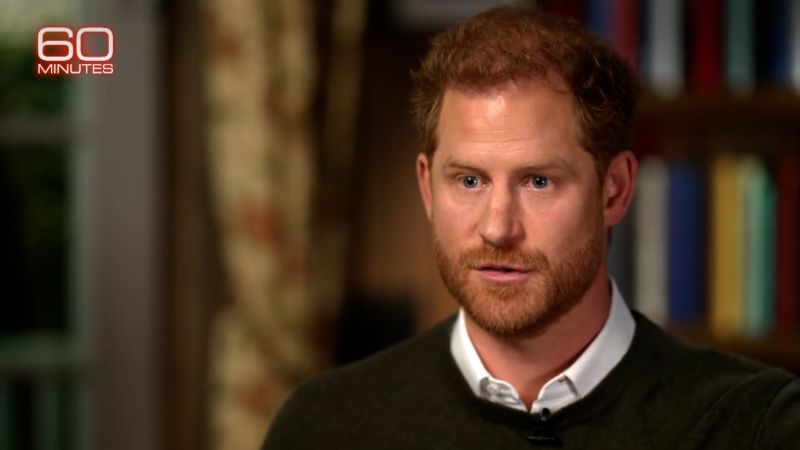 Editor's note: Subscribe to Royal CNN News, A weekly newsletter that brings you the inside track of the royal family, what they do in public and what happens behind the palace walls.


CNN
–

Prince Harry continues to speak out about the feud British royal family.
He sat down with Anderson Cooper for a "60 Minutes" interview, described by CBS as "Prince Harry's first American TV interview to discuss his upcoming memoir 'Spear', his childhood narrative, the loss of his mother, and his life as the Duke of Sussex, living in the UK and now in America."
in a monday chest clip, Cooper asked Prince Harry about the criticism of him and his wife, Meghan, Duchess of Sussex, about their decision to step back from their royal duties, but they made their grievances about what led to the move public.
King Charles's second son repeated that he had tried to deal with the matter in private.
"And every time I tried to do it in private, there were briefings and leaks and planting stories against me, against me and my wife," he said. "You know, the family motto is 'Never Complain, Never Explain.' It's just a motto."
The couple recently made headlines with their Netflix docuseries "Harry & Meghan," which debuted last month. In it, the couple shared stories about both their engagement and their views on how they were treated by the media and their families.
Prince Harry is also expected to go into more detail about his life in and out of the royal family in an upcoming television interview with British network ITV, in which he said: "I want a family, not an institution."
In a preview clip of the interview released Monday, the Duke of Sussex said, "They showed absolutely no willingness to reconcile," likely referring to the royal family.
"I would like my father back. I would like my brother back," he told journalist Tom Bradby in the interview clip, which is due to air on ITV1 on Sunday 8 January.
A "60 Minutes" interview with Prince Harry is also scheduled to air Sunday on CBS.