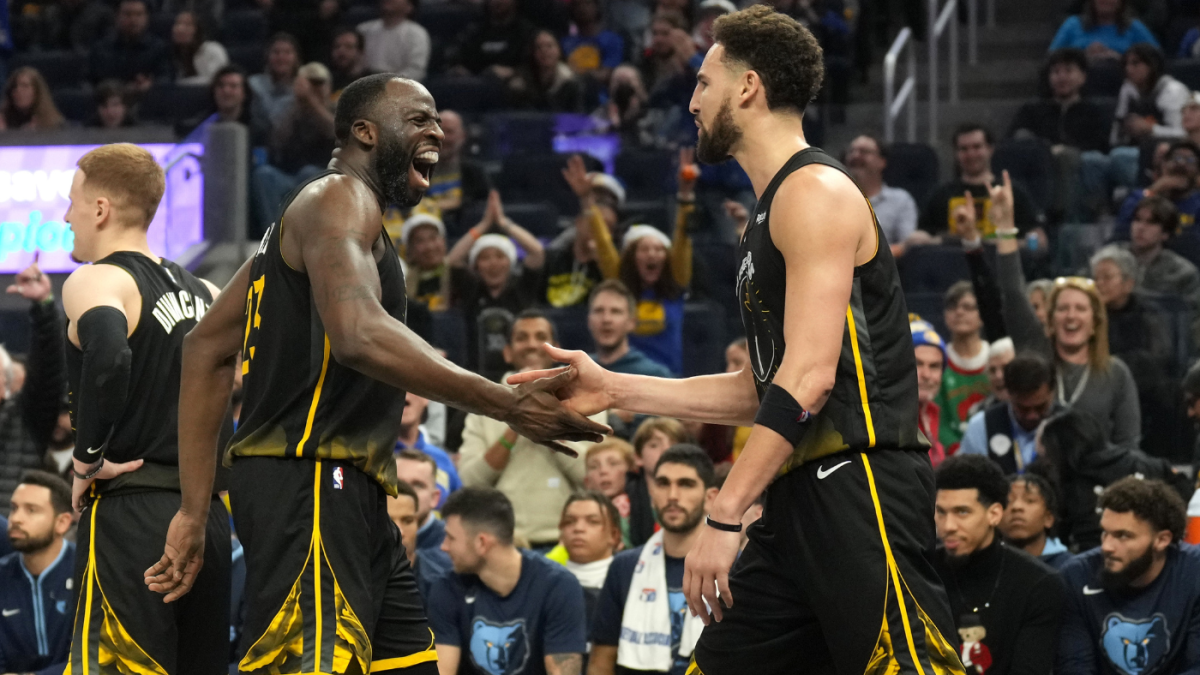 With a chance to force a Game 7 against the Lakers, the Golden State Warriors absolutely exploded Friday night in Los Angeles. Their season is over. Their future is in question.
Bad games happen. But this whole series, really this entire season, paints a very clear picture of a team that is in relative decline. Take this for what it's worth. The warriors were so awesome that even the mini version could be competitive in most landscapes. But they will have to change their approach.
For essentially the past decade, the Warriors have operated in perpetual cold mode. Turn it over a million times? whatever. Digging 20-point deficits? who cares. They knew they were so much better than the competitors, stacked with votes up their sleeve that none of them mattered. And they were right.
This is not that team anymore. Margins matter. They can't lose a millionaire free throw fight. They can't turn the dirty switch on and off. Don't forget how to play on the road. Steve Kerr can't decide to just run a Pick-and-Roll in the fourth quarter — late In the fourth quarter actually – from Game 1 because it's a "feel" game, and he can't put Anthony Davis in for 24 laps in the first half of Game 4, then basically give up the only action that works in the second half. Only one of those games could have turned this series into Warriors. But the Lakers got both.
Again, the margins are narrower now. Friday's game ended in the first five minutes. The Warriors 17 fell before they could even think of taking off their cool jacket and showing up. Too late. Can't do that anymore. Cutting the lead to five at the end of the first quarter was a mirage. This game is basically over as soon as it started. You sent this tweet before the first quarter ended.
Klay Thompson has been 14-for-56 from the field over the last four games of this series, including 3 of 19 in closers. Stephen Curry has missed 31 of the last 37 three-pointers in the series. Jordan Paul was a disaster by LA standards of fitness. After dominating Game 5 with his speed and offensive aggression, Draymond Green was an ineffective player in Game 6. He was no longer around every night, for Green or the team as a whole. The shots that used to save them don't always go in anymore, and certainly not in a volley.
"To be fair, I think this team finally reached its limit," Kerr said after losing Game 6. "We've barely been in the playoff picture most of this year… This isn't a championship team."
I thought Kerr was wrong about a lot of the decisions he made against the Lakers, but he's right about that. These Warriors were not a championship team. We all gave them a shot in the name.
Big decisions await (and we don't even know who will make them since Bob Myers may be gone), but chances are the core of this team will remain intact for at least one more season. Thompson has one more year left on his $43 million deal, and it looks like Green will be back, too.
From Shams Al Sharaniyah and Anthony Slater from The Athletic:
Controlling owner Joe Lacob must give the go-ahead to all financial options. He has shown his unease in the past about letting his total salary and tax bill exceed $400 million. If everyone is kept, including Green, who has a player option worth $27.6 million, he'll stretch it even further.

But Lacob is hungry for trophies and the front office has been reminded again this season of Green's indispensable value to the endeavour. Lose the green and you will likely lose any realistic path to achieving this ultimate goal.

That's why the Warriors intend to discuss a new multiyear contract with Green, either via a sign-up and extension or an entirely new deal after he opts out, sources familiar with the matter say. the athlete. Green has leverage: He is expected to have several teams vying for the final if he enters the open market, the sources added. But both Green and the Warriors seem intent on discussing extending their partnership, if the price is right. He just finished his eleventh season with the franchise.
It's the right move to bring back Green. He made All-Defense again this season and continues to be a huge difference maker. Thompson, despite going into the tank against the Lakers, led the league in triples made during the regular season. Andrew Wiggins locked up. Musa Modi has shown real promise. Relegated to Los Angeles, Jonathan Cuminga has to make a big move next year, but he's also showing promise.
But even with many of the same faces in the building (to be created A fancy tax bill can choke a hippopotamus), it is clear that the days of "veterans" are in the past.
This does not mean that they cannot compete for titles in the future. If you have Stephen Curry, you have a chance. But as it's currently built (for all intents and purposes), that's all this team has. an opportunity. Maybe a minor one. Nothing more than a good team on paper with one great player.
They have to start playing this way. Like a team that has to win in the margins. Take care of the ball. Stop trashing like crazy. The days of relying on a top player like Curry to dress him up and make all the mistakes moot are a thing of the past. The Warriors' collective willingness to accept this, and adjust their approach accordingly, will determine what they can be in the future.