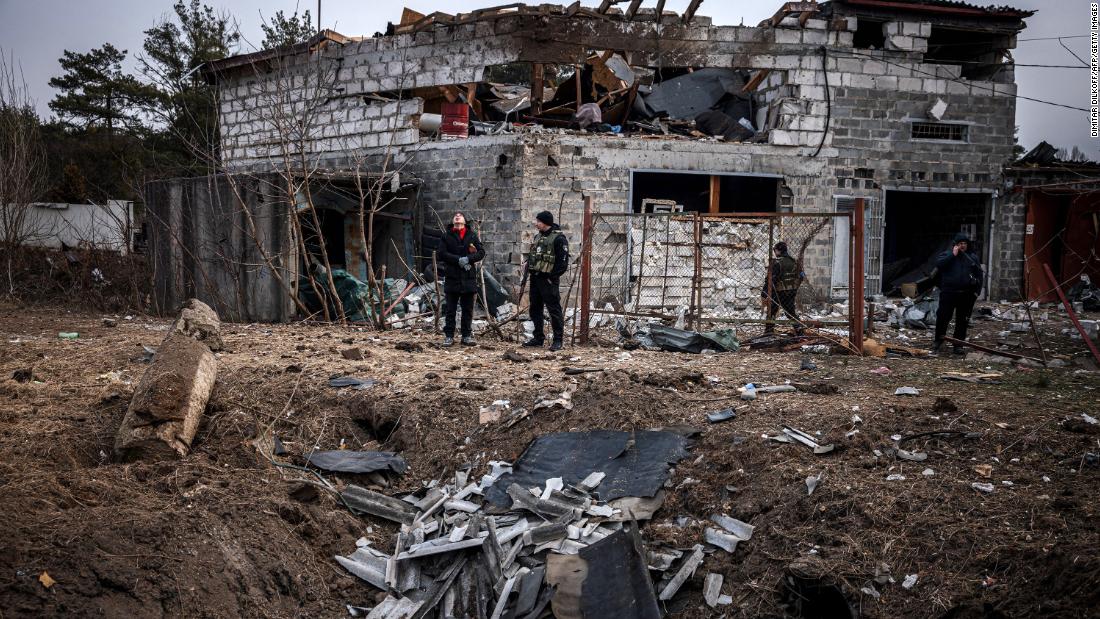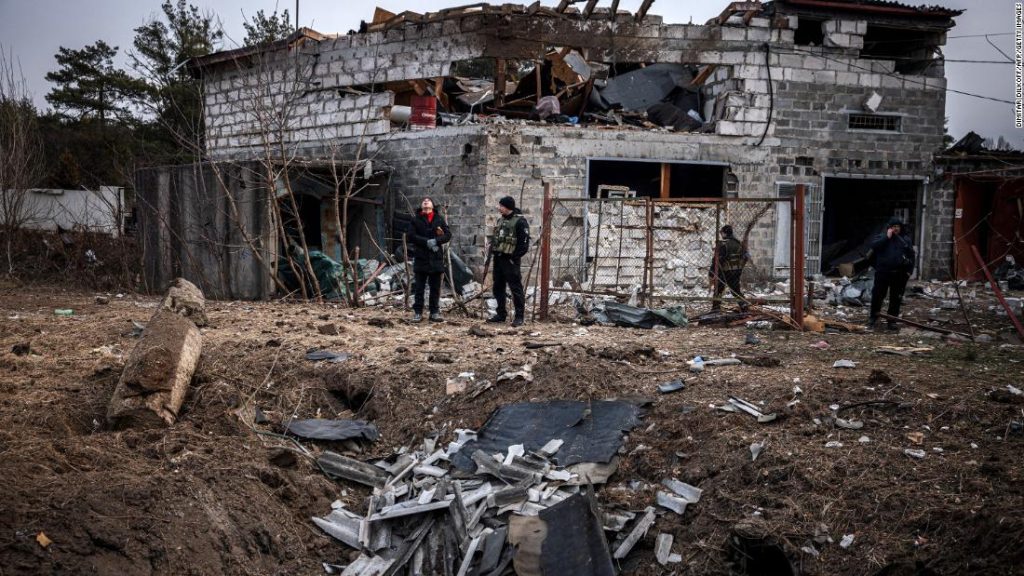 Sirens sounded across Ukraine in the early hours of Sunday morning amid a series of Russian missile attacks.
Some of these attacks were directed at critical infrastructure, such as the military airport and training center in Yavoriv, ​​near the Polish border, and the airport in Ivano-Frankivsk.
But it seems that other strikes hit densely populated areas, with the northern city of the country Chernihiv The third night in a row.
"The occupiers carried out an air raid on a high-rise building at night," Chernihiv region head Vyacheslav Chaus said on his Telegram channel in the early hours of Sunday morning.
"Rescuers are working immediately. According to preliminary information, one person died and two were rescued," he added.
Chaos said 10 fires have been recorded in the city in the past 24 hours, and three people have been killed.
South of Chernihiv on the main road to Kyiv, there was news that a mother and her son had been killed in a bombing near Brovary.
Shakhtar Football Club tweeted that promising footballer Dmitro Yevdochenko, and his mother, Marina Yevdochenko, "died as a result of the bombing of Russian forces."
The Ukrainian government is trying to open evacuation routes for civilians in the settlements around Brovary, which is across the Dnieper River from the capital.
In the eastern region of Luhansk – most of which is now occupied by Russian forces – the head of the Luhansk region administration, Serhiy Haiday, said there had been "intense bombing" of several towns, including Kremena and Rubezny, which prevented buses from leaving with civilians.