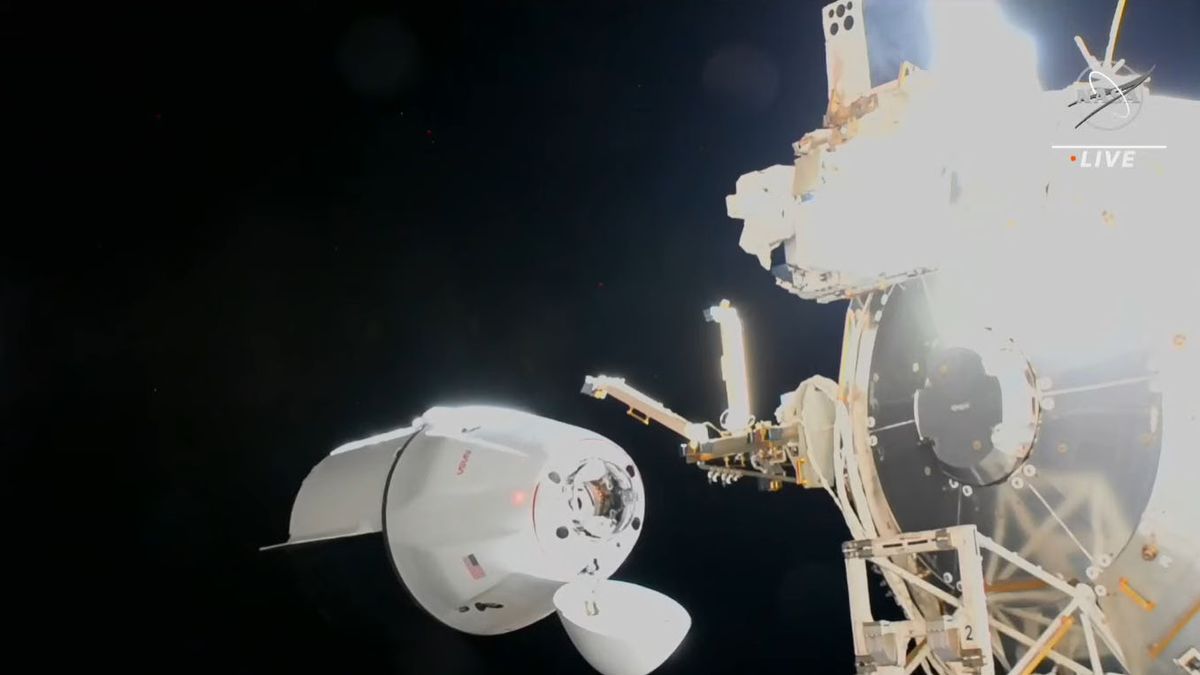 A SpaceX Dragon cargo capsule carrying more than 3 tons of supplies arrived at the International Space Station (ISS) Thursday morning (March 16).
The robotic dragon, which lifted off from Space Force Station Cape Canaveral in Florida on Tuesday night (March 14), arrived at the International Space Station Thursday at 7:31 a.m. EDT (1131 GMT), about 20 minutes ahead of schedule. After a smooth and quiet ride.
The current mission is called CRS-27, because it is the 27th robotic cargo flight to the International Space Station that SpaceX is conducting for NASA. ("CRS" stands for "Commercial Resupply Services.")
Related: Facts about SpaceX's Dragon capsule
SpaceX secured another contract to fly astronauts to NASA's orbiting laboratory and recently launched the sixth operational manned mission under that deal. That four-person flight, known as Crew-6, arrived at the International Space Station on March 3.
Dragon delivered approximately 6,300 lb (2,860 kg) of supplies on CRS-27. Among the goods are vehicle equipment, spacewalk equipment, more than 60 different science experiments, and some treats for the residents of the orbiting laboratory.
"The crews asked for some fresh fruit and refrigerated cheeses," said Phil Dempsey, transportation integration manager for the International Space Station Program at NASA, during a press conference prior to the launch of CRS-27 on Monday (March 13). "So on board there are apples, berries, grapefruits, oranges [and] Cherry tomatoes, plus a few different cheeses."
Mike Wall is the author of "outside (Opens in a new tab)Book (Major Grand Publishers, 2018; illustration by Carl Tate), a book about the search for aliens. Follow him on Twitter @employee (Opens in a new tab). Follow us on Twitter @employee (Opens in a new tab) or on Facebook (Opens in a new tab).