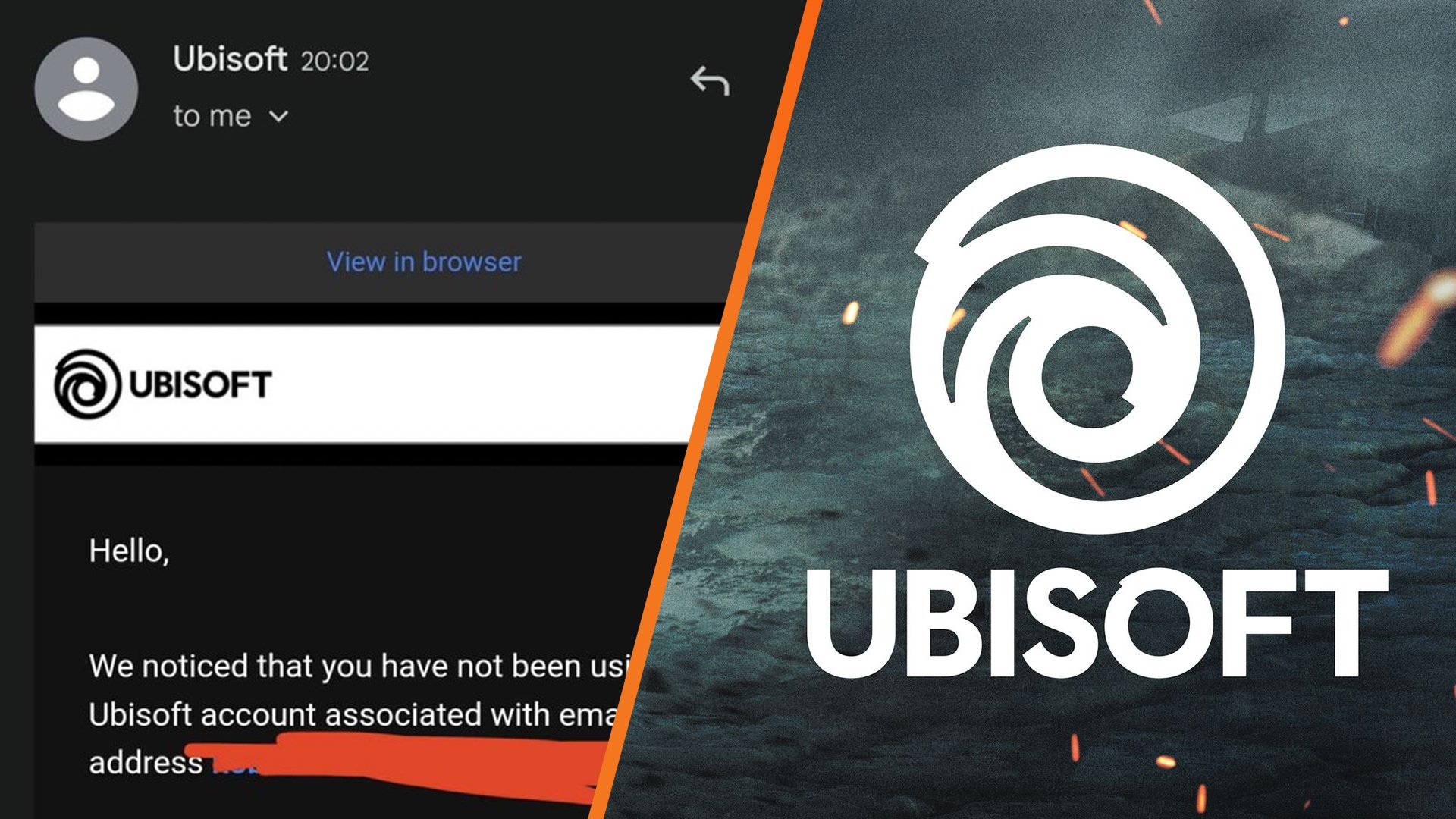 Ubisoft is canceling "unused" Ubisoft accounts, disabling users' access to purchased games.
According to a user on Twitter, they received an email from Ubisoft warning them that if they did not click on a link in said email that would stop the account suspension, the account, including all purchased games, would not be accessible after a certain period.
In response, Ubisoft's support site wrote on Twitter, "We just wanted to chime in that you can avoid account lockout by logging into your account within 30 days (since the pictured email was received) and selecting the account unlock link provided in the email."
When asked about this issue previously, Ubisoft claimed that due to GDPR regulations, the company has to "close inactive accounts to comply with local data protection legislation",
This is only if we have strong reasons to believe the account in question will remain unused Ubisoft website.
Ubisoft also claims that it will not delete accounts that have purchases associated with them for four years, although the email sent to the above user contradicts this.
The email has shed more light on issues with digital rights management and digital games. In the digital ecosystem, it is entirely up to the company's discretion when or when they want to terminate an account, seemingly with very little recourse.
It also highlights that if a publisher like Ubisoft, which publishes many digital-only titles, decides to withdraw those titles from sale, even putting them in your digital account isn't a completely reliable way to preserve them, as accounts can be quickly closed.
The Video Game History Foundation, in partnership with the Software Preservation Network, recently claimed that 87% of classic video games released in the United States are "at critical risk."