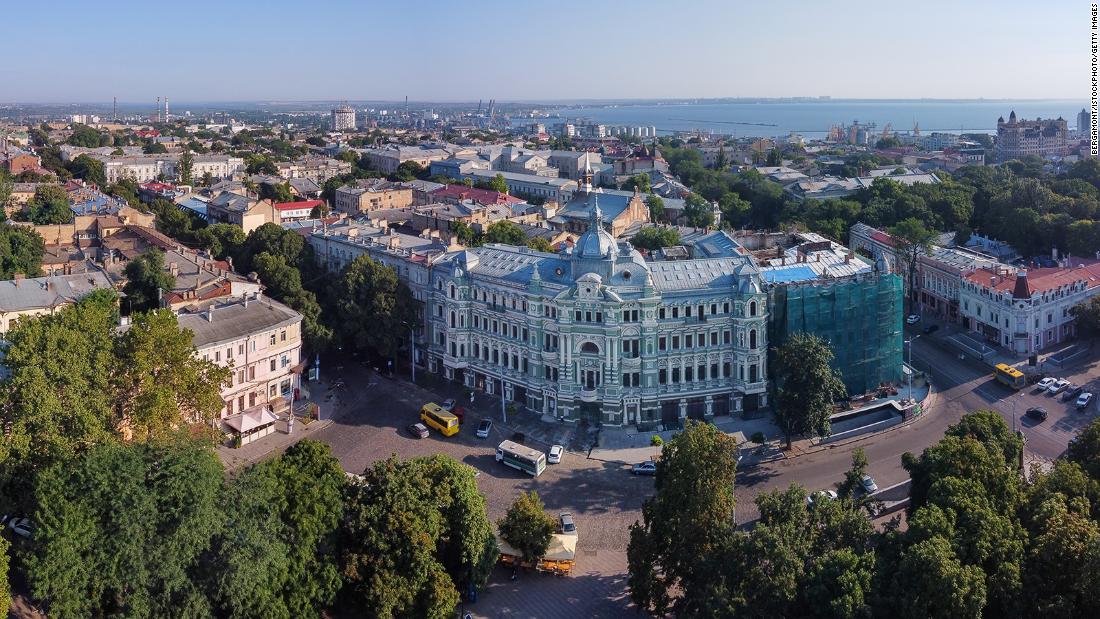 Editor's Note – Subscribe
open world
CNN Travel's weekly newsletter. Get news about opening destinations, inspiration for future adventures, plus the latest in aviation, food and drink, accommodations and other travel developments.
(CNN) – The historic center of the Ukrainian city of Odessa and sites in Yemen and Lebanon were added to the World Heritage List Wednesday by the United Nations Educational, Scientific and Cultural Organization (UNESCO).
All three sites were simultaneously added to the UNESCO List of World Heritage in Danger.
UNESCO's founding agreement obliges all members – which include Russia and Ukraine – "not to take any intentional measures that directly or indirectly harm their own heritage or that of another State Party to the Convention".
Audrey Azoulay, the director-general of UNESCO, said in a statement that she hoped the list would help protect Odessa from war.
"Odessa, a free city, a cosmopolitan city, a legendary port that has left its mark on cinema, literature and the arts, has been placed under the enhanced protection of the international community," Azoulay said.
"While the war continues, this inscription embodies our collective determination to ensure that this city, which has always overcome global upheaval, is protected from further destruction."
The statement said the decision would give Ukraine access to "international technical and financial assistance" to protect and rehabilitate the city centre.
The inscription was made during an extraordinary session of the World Heritage Committee in Paris.
The meeting addressed three threatened sites:
• The historical center of Odessa (Ukraine)
• Rashid Karami International Fair – Tripoli (Lebanon)
• Landmarks of the ancient Kingdom of Sheba in Marib Governorate (Yemen)
All three are now included on both the World Heritage List and the List of World Heritage in Danger.
The ruins of the Bara'an Temple are one of seven archaeological sites that make up the features of the ancient Kingdom of Sheba in Yemen.
Diagostini / Getty Images
In Yemen, the site includes seven archaeological sites that show the architectural, aesthetic, and technological achievements of the Kingdom of Sheba from the first millennium BC until the arrival of Islam around 630 AD.
The site was added to the list of "at risk" due to the threats to the site as a result of the conflict in Yemen.
The location in Lebanon, the Rachid Karami International Gallery in Tripoli, was designed by Brazilian architect Oscar Niemeyer in 1962. The main building is a covered exhibition hall in the shape of a boom.

Rashid Karami International Gallery in Tripoli, Lebanon, designed by Brazilian architect Oscar Niemeyer.
imageBROKER/Shutterstock.com
"It is one of the major representative works of twentieth-century modern architecture in the Arab Near East," UNESCO said in a press release.
UNESCO said it was added to the threat list because of its "alarming state of conservation, lack of financial resources for its maintenance, and the inherent risks of development proposals that could affect the integrity of the complex."