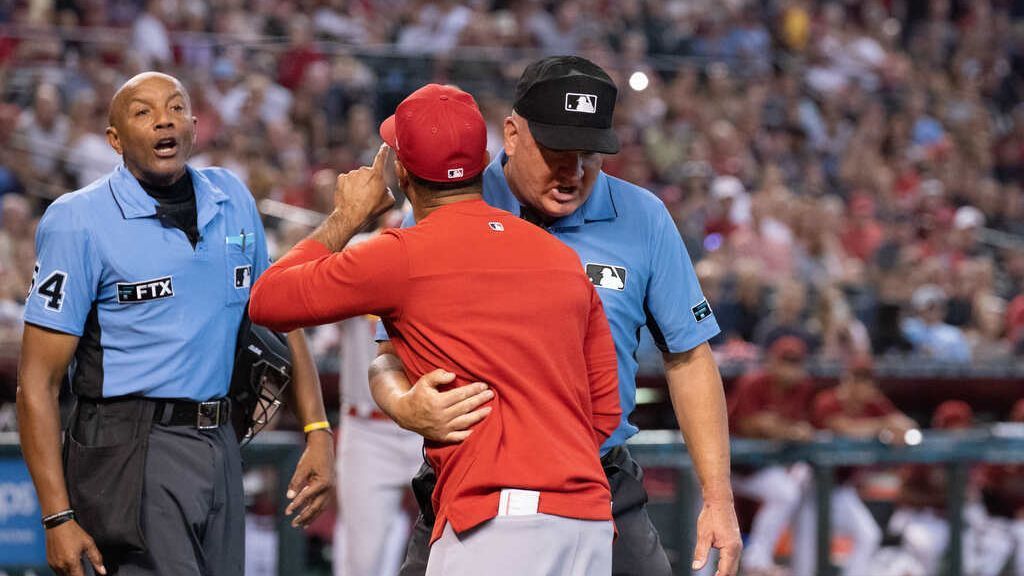 JUPITER, Fla. — St. Louis Cardinals coach Oliver Marmul said referee C.B. Bucknor has "zero score" for refusing to shake his hand during an exchange of deck cards at home before a game against the Washington Nationals on Saturday.
Marmol was seeing Bucknor for the first time since his ejection in a controversial feud on August 21 in Arizona.
"I went into that game fully confident in my thoughts in him as an umpire," said the second-year Cardinals manager. "They weren't very good and it shows his lack of class as a man. I chose my words wisely. I don't think he's good at his job and it just showed his lack of class as a man."
Marmol shook hands with the other three – Ron Colpa, Angel Hernandez and Carlos Torres.
Marmol was fired last year in the final game of the series after protesting Bucknor's strike call against Nolan Arenado, with both of them vociferously questioning their "time in the league".
"It's not an olive branch," said Marmol. "It's just respect. You can have disagreements. You still go to home plate. Any time I get eliminated from a game, I go to home plate the next day for that very purpose. It's a pity."
"I went out to the house to shake his hand. He didn't want to. He doesn't have a class."
The tension at home plate delayed the regular pregame photo shoot of the managers and umpires. Apparently uncomfortable, Washington manager Dave Martinez had to be called back when he was about to leave home plate territory.
Bucknor was not available after Saturday's game and did not return a reporter's phone call for comment.