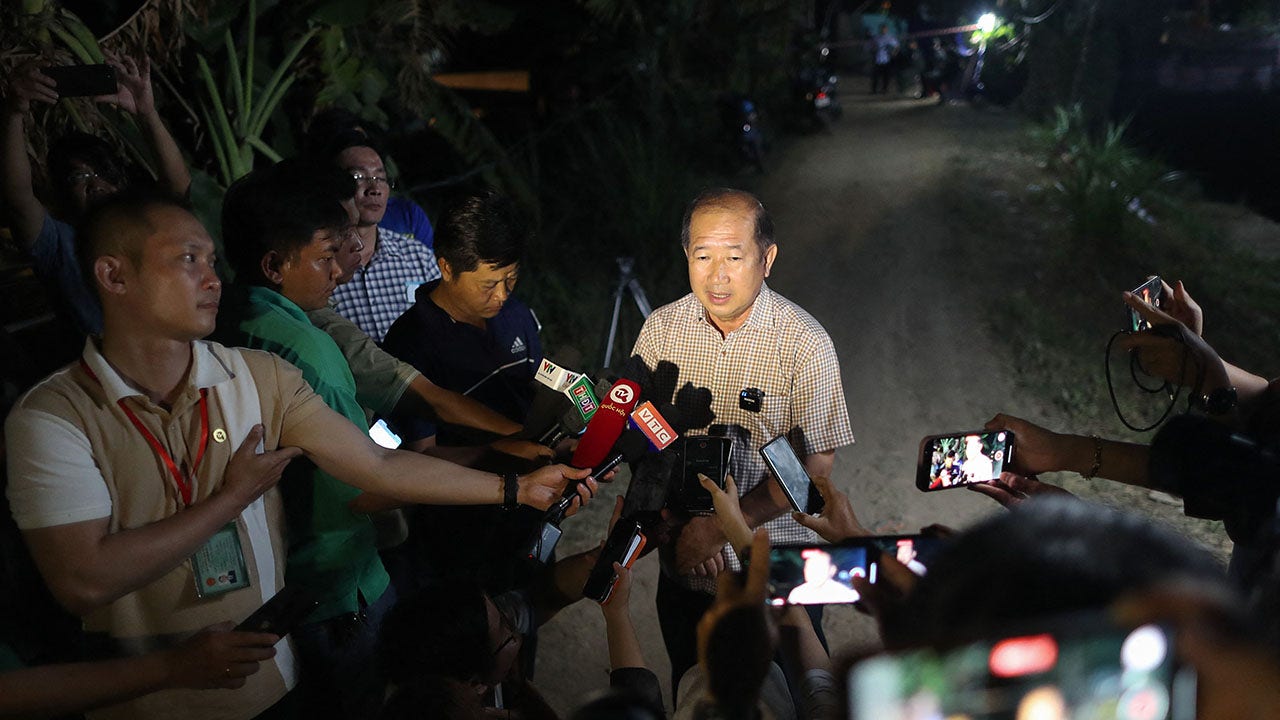 Vietnamese authorities It was announced Wednesday that the 10-year-old boy has been trapped in a 115-foot-deep concrete pit since he died on New Year's Eve, according to reports.
The boy, named Tae Lee Hau Nam, was initially heard crying for help when he crept through a 10-inch diameter pole at a bridge construction site in Dong Thap Province on Saturday morning while scavenging for scrap metal with friends.
Despite oxygen being pumped into the hole amid efforts to reach him, the boy stopped communicating with rescuers on Monday. The crew lowered the camera to try to locate him.
The British Broadcasting Corporation (BBC) reported on Wednesday that the boy was circumcised during this Rescuers were trying to raise the stent.
A rescue team in Vietnam races to rescue the boy trapped in a 115-foot concrete pit since New Year's Eve.
Not enough oxygen could get to the 10-year-old, who already had multiple injuries, said Duan Tan Po, deputy chief of South Vietnam's province.
"We prioritized saving the boy. However, the circumstances meant that it was impossible for the boy to survive," he said.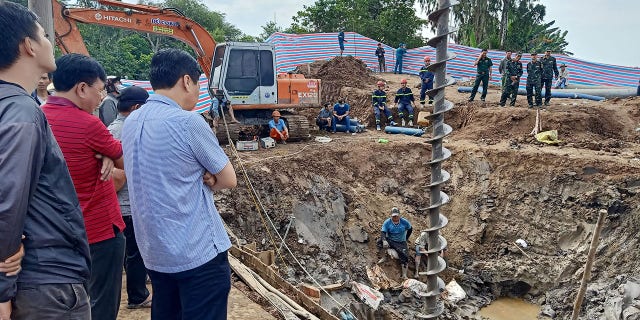 The official said he consulted with Medical experts Before announcing the death of the boy on Wednesday, the work crews will continue to work to recover the body of the 10-year-old as soon as possible for a proper burial, according to what was reported by Agence France-Presse. Doing so would be "a very difficult task," the official added.
Vietnamese Prime Minister On Monday, Pham Minh Chinh enlisted federal rescuers to join local authorities' efforts to rescue the boy, AFP reported.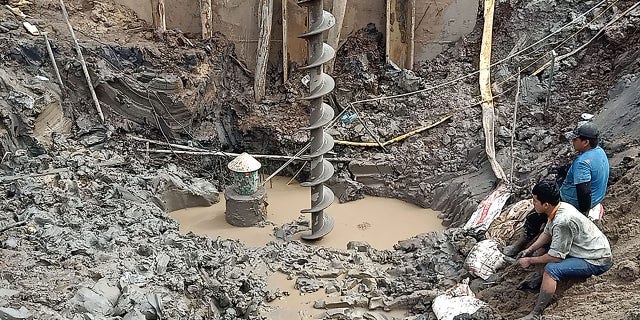 Hundreds of soldiers Engineering experts were mobilized Tuesday to try to save him, according to the BBC. Drilling crews tried to soften the soil around the shaft in an effort to get the shaft up out of the ground. They also lowered a 62-foot pipe to try to remove mud and water to relieve pressure around the shaft.