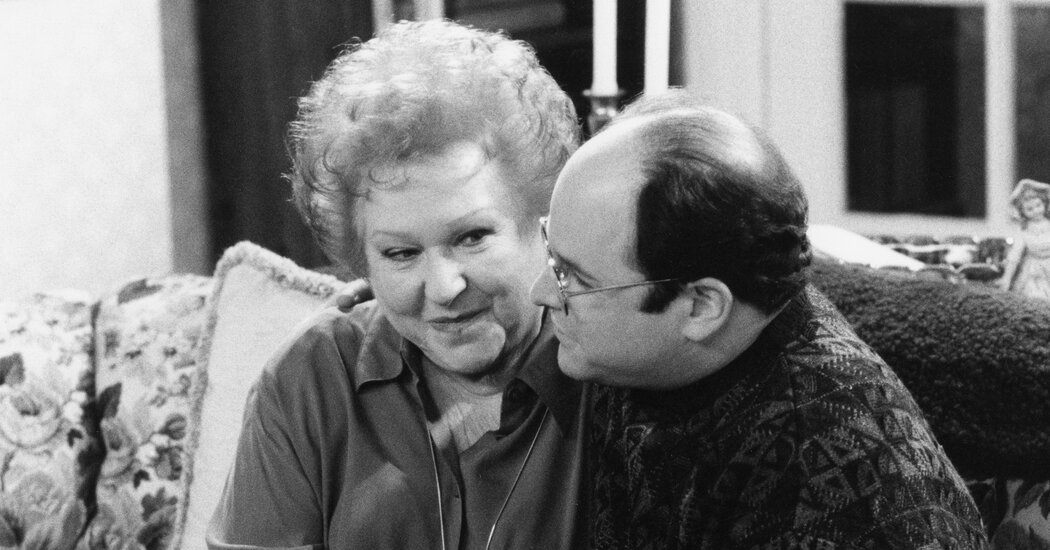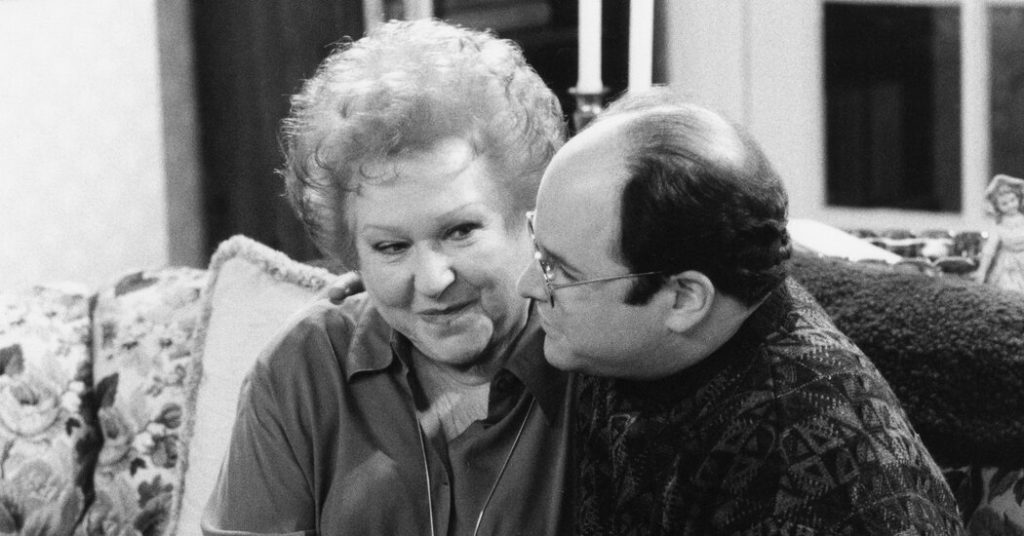 Estelle Harris, who breathed her way into the hearts of millions of "Seinfeld" fans as Estelle Costanza, died Saturday in Palm Desert, California, at the age of 93.
Her son, Glenn Harris, was pronounced dead in a statement sent by Ms. Harris's attorney.
In 27 episodes—beginning in 1992 during the fourth season of "Seinfeld," while the show became a pop-culture sensation, and ran until the last episode in 1998—Mrs. Harris embarrassed her son, one of the show's four main characters, George Costanza ( Jason Alexander), and his father, Frank (Jerry Stiller).
During her character's breakdown, often in response to insults and insults to decency, Mrs. Harris posted a squeak that had the urgency of a hyena in death throes. Her comedic style elicited paranoia and anger in response to excesses such as her son continuing to wear the same shirt five years after he bought it.
Estelle Nussbaum was born on April 22, 1928 in New York City, where her Polish-Jewish parents owned a candy store. She spent much of her childhood in Tarantum, Pennsylvania, a small coal-mining town. There, she suffered from antisemitic mockery but found an outlet in theatrical productions. Her father, who she said "speaks English for the King," insisted that she take speaking lessons from a young age.
She returned to New York in her late teens and later married C. Harris, a seller of window treatments. They had three children, and for a time Mrs. Harris was a homemaker.
She made her way through community theaters and TV commercials before her big break in "Seinfeld." She has gone on to other notable roles as a vocal and uninhibited character actress, including the "Toy Story" franchise, for which she provided the voice of Mrs. Potato Head.
She is survived by her children, three grandchildren and a grandson.
A full obituary will appear soon.