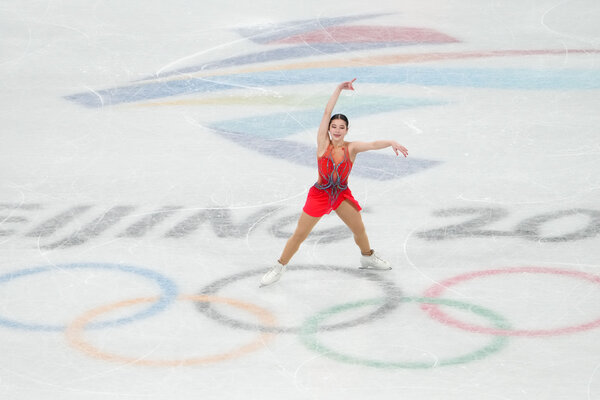 Maria Bell was waiting for her turn to ski in Beijing.
She was not selected for the team event, and the US team won the silver medal last week. then Nathan Chen, one of her training partners in California, won the gold medal in the men's event. For all those performances, she was just a fan in the crowd, cheering for her teammates.
Finally, on Tuesday's short program, USA Champion Bell got her chance to do what she came for.
As she fell on the second jump of her three-set, she quickly prepared herself to float nicely through the rest of her program. For once, she had a cheerful section of her own: a boisterous, albeit small, group of fans at one end of the plaza shouted their name as they descended from the ice. She scored 65.38 points to end up being the best in her group and second overall.
The last skater in the group was Beverly Chu, a 19-year-old who was born and raised in the United States but skates with China by the name Zhu Yi. It's hard to imagine how much pressure I felt.
Having fallen into the short program of the team event, the hashtag #ZhuYiFellDown has been viewed more than 200 million times on Weibo, a popular Chinese social media platform, with commentators calling it "rude", "corrupt" and "embarrassing". But on Tuesday, fans warmly cheered her and shouted, "Go!" in Chinese.
On her first jump, she tried the ice with her sled after landing, but was able to get past the rest of her shoes, gaining more confidence as her program began. Most of the crowd applauded and waved Chinese flags afterwards.
Waiting for the result, take a deep breath and sit down completely. To finish the group, she scored 53.44 points, ranking her ninth overall.