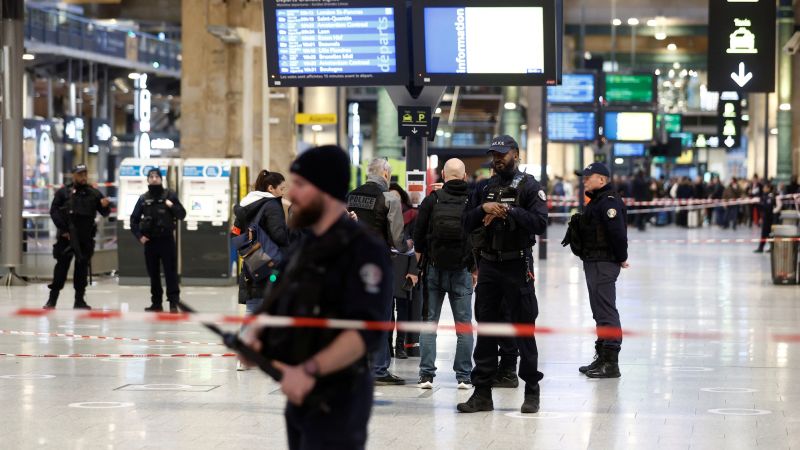 CNN
–

French authorities said at least six people were wounded in a suspected knife attack at Paris' Gare du Nord central railway station early Wednesday.
A Paris police spokeswoman told CNN that someone started attacking people with a knife at 6:45 a.m. local time.
Police said several police officers opened fire, including a security officer working for the SNCF rail company. Several shots were fired and the alleged attacker was wounded.
A spokesman for the Paris prosecutor's office said six people were injured, one of whom was in critical condition. The spokesman said the suspect was also in critical condition.
Interior Minister Gerald Darmanin arrived in Gare du Nord shortly after the attack on Wednesday morning.
Earlier, he wrote on Twitter that the alleged attacker infected several people before being "quickly neutralized".
"Grateful to the police for their effective and courageous response," Darmanin wrote on Twitter.
French railway company SNCF reported traffic disruptions in the station's departure and arrival areas following the alleged attack.
"It appears that the police opened fire on a dangerous person who injured two travelers in the Gare du Nord," she wrote on Twitter.
SNCF added that a security perimeter had been established but the station was still operating normally.
This is a developing story. More details to come