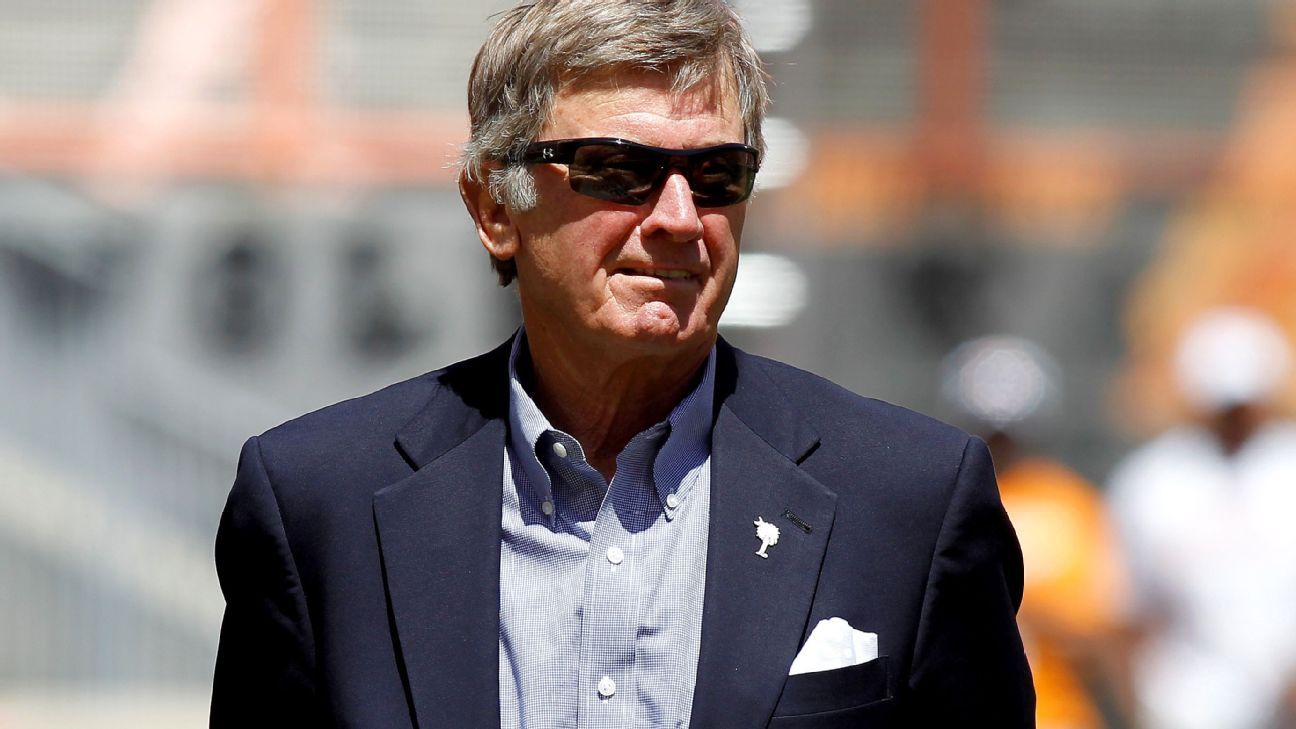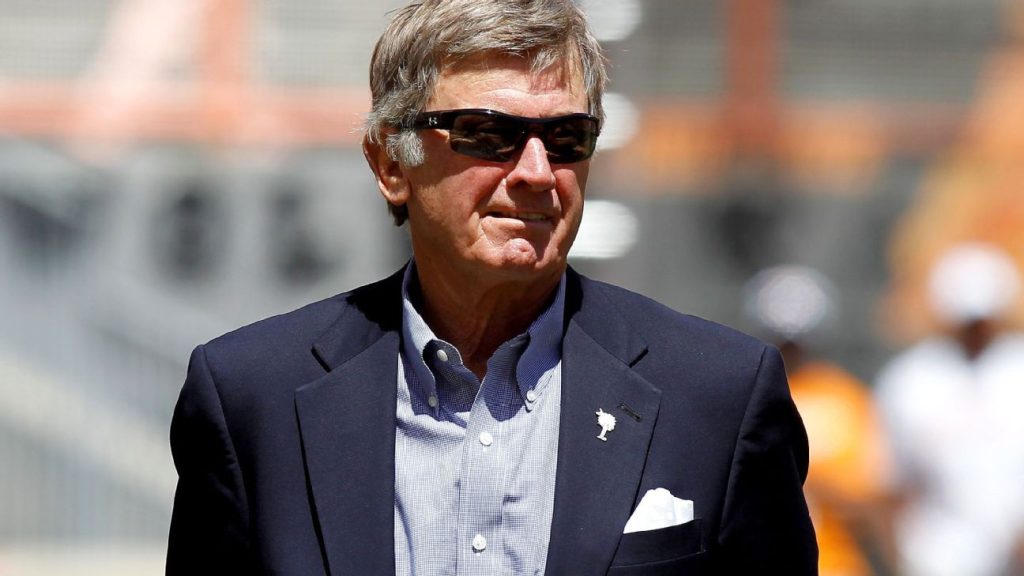 As the world of college football catches its collective breath in the wake of the Jimbo Fisher-Nick Saban public feud, one Hall of Fame coach isn't ready to let go.
Former Florida and South Carolina coach Steve Spurrier 'I don't know why he's angry with Saban' Tell DawgNation.com. Did Saban say something incorrect?
The Fisher-Saban dispute erupted Wednesday night when Saban told a group of local business leaders that "A&M bought every player" in the top-rated 2022 recruitment category with a "deal for name, image and example." Saban went on to say that Alabama was "doing it the right way" and that only 25 of its players had chances of nil.
On Thursday, that feud exploded when Fisher hit back, calling the Alabama coach's comments "despicable."
"Some people think they are God," Fisher said Thursday. "Go and look at how God does his deal. You may discover…a lot of things you don't want to know. We're building him to be a football tsar. Go and delve into his past, or anyone else you've ever trained with. You can find out anything you want to know, And what does he do and how does he do it. He is despicable."
Meanwhile, Saban told ESPN Thursday that he reached out to Fisher State coach Dion Sanders and Jackson, wanting to apologize for mentioning their specific schools and for any indication that they were cheating to get players. But Saban did not back down from his position that paying high school players under the guise of NIL to attend a particular school was bad for college sports.
He repeated that point Saturday. Saban, who appeared during ESPN's coverage of the PGA Championship, said that "it was not my intention to criticize anyone, just trying to clarify the state of college football and college athletics at the moment. … I think we have some unintended consequences name, photo, example and some circumstances." that we live in now."
The Securities and Exchange Commission has publicly reprimanded both coaches for their comments.
However, Spurrier said he found nothing wrong with Saban's original comments.
"I don't think Saban lied there, so I don't know what [Fisher] It was crazy," Spurrier told DawgNation. since then [Fisher] He beat him last year, I think he can talk now. He didn't beat much of anyone, but he beat Saban last year. But they haven't won a score or anything since he was there."
"…Did Saban say something incorrect?"
Spurrier, a six-time SEC Champion and seven-time SEC Coach of the Year who won the 1966 Heisman Cup with the Gators as a player, was recently awarded the Nick Saban Legacy, alongside the late Eddie Robinson.