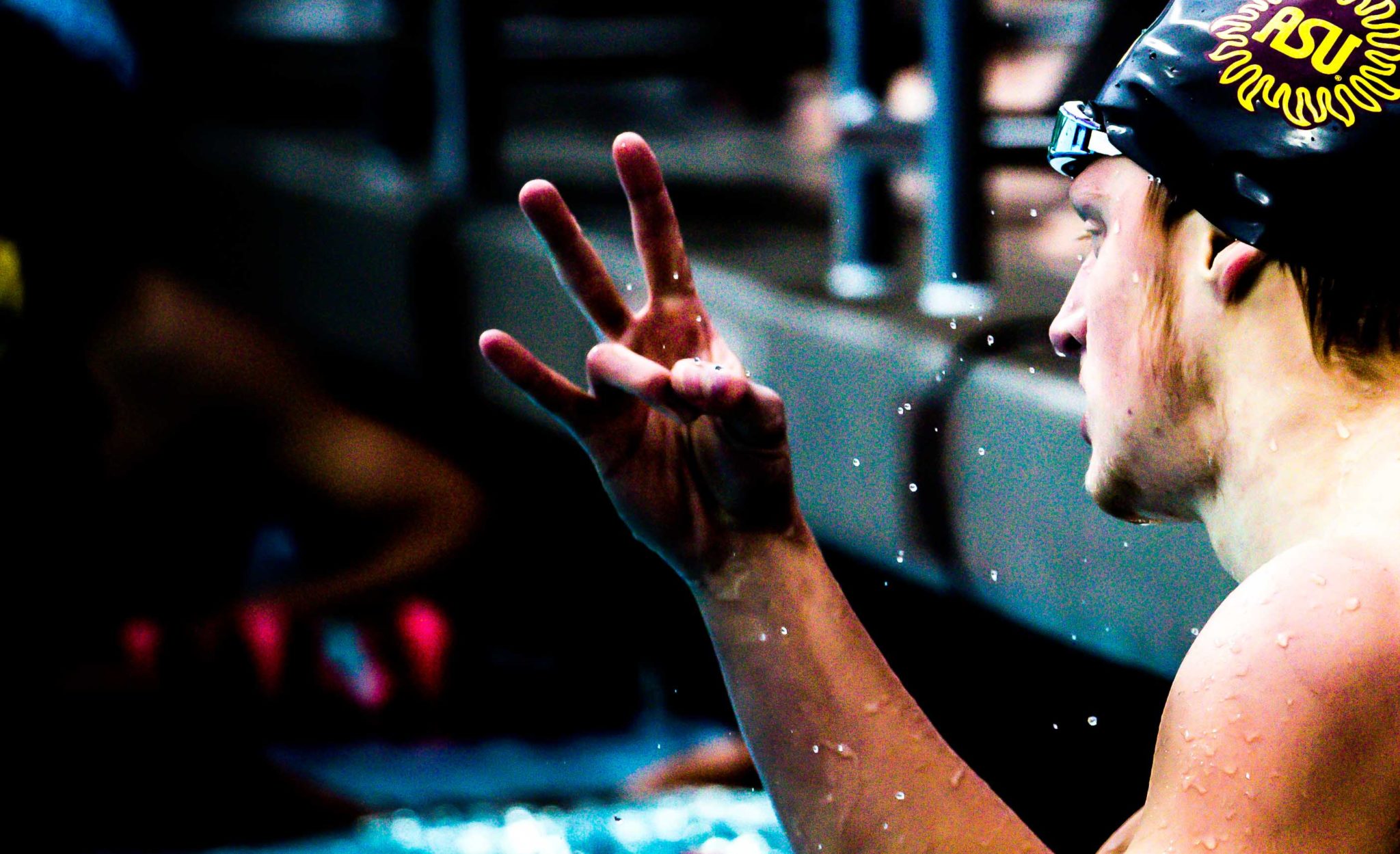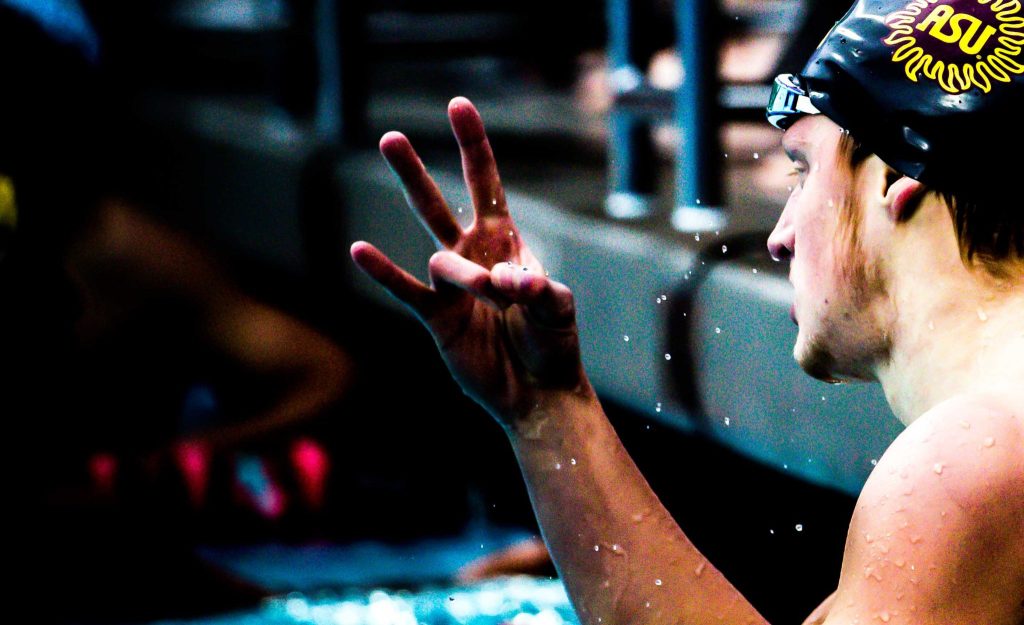 2022 NCAA Division 1 Men's Swimming and Diving Championships
Finally, we've reached this year's Collegiate Championship final, with the men's Division 1 championship kicking off this evening at the McCauley Aquatics Center on the Georgia Tech campus in Atlanta. The set finals session will begin tonight at 6 PM EST.
Tonight's session will be short but action-packed, with the finals of the 200 medley and the free 800 relay going to kick off the meet.
The Louisville Cardinals came first in the 200 medley with 1:21.84, the only team to have been under the 1:22 barrier this year, thanks in large part to a massive fly split of 19.50 from Dalton Lowe in ACCs. Louisville took a big hit yesterday, though, as its broadcaster, Abdul Rahman Al Arabi Scratch from the meeting. That would leave head coach Ator Albiero with an interesting option, as the Cardinal left his son, Nicholas the Elder in Year 5, from a relay of 200 diverse in the ACCs.
Louisville is the current pool record holder, breaking the record last month in the ACCs. A wide range of teams sit behind Louisville, with Florida, Ohio, Texas and Alabama all ranked between 1:22.06 and 1:22.28. Notably, the Cal Bears, who are planning to contend for the team title, will swim in second to the latest playoffs after finishing 12th with a time of 1:23.26.
The Arizona State Devils come first in the free 800 relay with 6:07.51, earning them the Pac 12 title. They are led by Senior Grant House, which also comes out as the #1 seed in the singles 200 for free. Florida, NC, Stanford and Texas will be in hot pursuit, coming in seeded with 6:08 seconds. The Longhorns are the defending champions in this event and also hold the NCAA record of 6:05.08 of 2017.
200 assorted sequences
NCAA Record: Texas (2017): 1:21.54
NCAA Meet Record: Texas (2017): 1:21.54
US Record: Cal (2018): 1:21.88
US Open Record: Texas (2017): 1:21.54
Rally record: Louisville (2022): 1:21.84
Top 8 contestants:
Florida – 1:21
Texas – 1:21.36
Cal State/NC-1: 21.69
—-
Alabama – 1:22.04
Arizona State – 1:22.25
Losville – 1:22.29
Stanford – 1:22.41
In a thrilling final, Florida beat Texas by one touch to win the NCAA title in 1:21.13, the fastest time in history. Adam Chaney led the Gators, which split 20.19. It was followed by Dillon Hillis 23.20, fly split 19.36 by Eric Friese and broadcaster Will Davis 18.38. Fries tied him with Joseph Schooling for the 50 fastest flies ever.
Texas was also under the old NCAA and US Open record with 1:21.36. Anthony Grimm led at 20.65, followed by Caspar Corbeau (22.55), Alvin Jiang (20.08) and Cameron Auchinachie (18.08).
In total, four of the five fastest 200 varsities in history came from the field tonight.
The first heat went to the University of Virginia, touching at 1:22.97, with Matt Brownstead leading the 20.93 back leg for the Cavaliers, Noah Nichols split 23.23, Matt King split 19.94 on the fly and Augustus Lamb closed at 18.87. That's more than a full second drop from their offspring, and they touched just before Auburn, who also had a big touch drop in 1:23.25.
Harvard's Dean Faris fired an early warning shot in the second heat, leading the Harvard relay at 20.36, the sixth-fastest 50-back all-time and the fifth-fastest NCAA split ever. He was followed by Jared Simpson, who split 23.38 on the breast. This was then followed by Junior Umit Gors with a fly split of 19.81 and Rafael Marco closed at 18.87. Their 1:22.42 time now sits atop the rankings with two playoffs remaining. This swim also destroyed the previous Ivy League record by more than a second and a half.
Heat Three delivered some massive fireworks, as Cal State and North Carolina tied for the first time in 1:21.69, faster than any team coming to the meet. Cal drove with Bjoern Seeliger, who made 20.08 for the 50 fastest times of all time. He was followed by Liam Bell (22.77), Trenton Julian (20.12) and Danielle Carr (18.78). NC State was led by Kacper Stokowski, the second fastest player of all time behind Seeliger. Then Rafale Cousteau spit 23.22, Nils Korstanje split 19.55 on the fly and David Curtis closed in at 18.76. He tied that swim for the second time ever, behind only Texas. He also sets a new Pac 12 record for Cal and a new ACC record for NC State.
800 free relays
NCAA Record: Texas (2019): 6: 05.08.2018
NCAA Meet Record: Texas (2019): 6: 05.08.2019
US record: Texas (2019): 6:05.08
US Open Record: Texas (2019): 6:05.08
Rally record: Texas (2016): 6: 08.03
Top 8 contestants:
Texas: 6:03.89
Georgia: 6:05.59
Stanford: 6:06.83
Cal: 6: 06.98
Arizona: 6:07.32
NC State: 6: 08.22
Florida: 6:09.01
Louisville: 6:10.59
The University of Texas dominated the final heat, setting new NCAA and U.S. records with 6:03.89, becoming the first team under 6:05 and 6:04. Senior Olympian Drew Keibler advanced in 1:30.54 and was handed to Kobe Carusa, who split 1:31.46 in the second leg. Then Luke Hobson split 1:30.84 in the third leg and Carson Foster firmly established in 1:31.05.
Georgia, who swam from track 7, took the lead by midway in the race to finish second in 6:05.59, well off the 2019 Texas NCAA record. Freshman Matt Sats led them in 1:30.78, who then moved on To sophomore Luca Orlando who split 1: 30.58. Zach Hills split 1:32.27 in the third leg and anchored Jake McGee in 1:31.96.
It should also be noted that Stanford opted to use rookie star Andrei Minakov in the first leg after leaving him out of that relay in the Pac 12s. The gamble paid off with a third-place finish 6: -6.83, almost two seconds faster than the seed. Minakov led with a time of 1:31.49, followed by Luke Maurer (1:32.60), Ron Polonsky (1:31.37) and Preston Forest (1:31.36). Their rival Pac 12 Cal fell three seconds off the seed to finish fourth from the eighth track.
The top seed in Arizona improved slightly from her seed, touching in 6:07.32 to finish fifth. They were led by new announcer Leon Marchand, who split 1:29.96, the only other sub-1:30 split on the field after Dean Faris.
After beating the 800 at Harvard in American Record fashion three years ago, Dean Farris chose to swim in the second leg at Crimson tonight. He came out fast at 20.13 at 50 and 42.86 at 100, but faded hard in the last 50 to split 1:29.85. While Harvard was leading halfway after a Knight split, the Ohio State Bucks moved forward in the final to win the second playoff in 6:14.54. The Buckeyes blasted off with Ruslan Gaziev 1:33.11, followed by Hunter Armstrong (1:32.18), Alex Quach (1:35.17) and Shaw Satterfield (1:34.08). Buckeye's 6:14.54 was about four seconds faster than the seed got to the meet.
Heat 1 went to Texas A&M in 6:19.54, just half a second off her prime time.