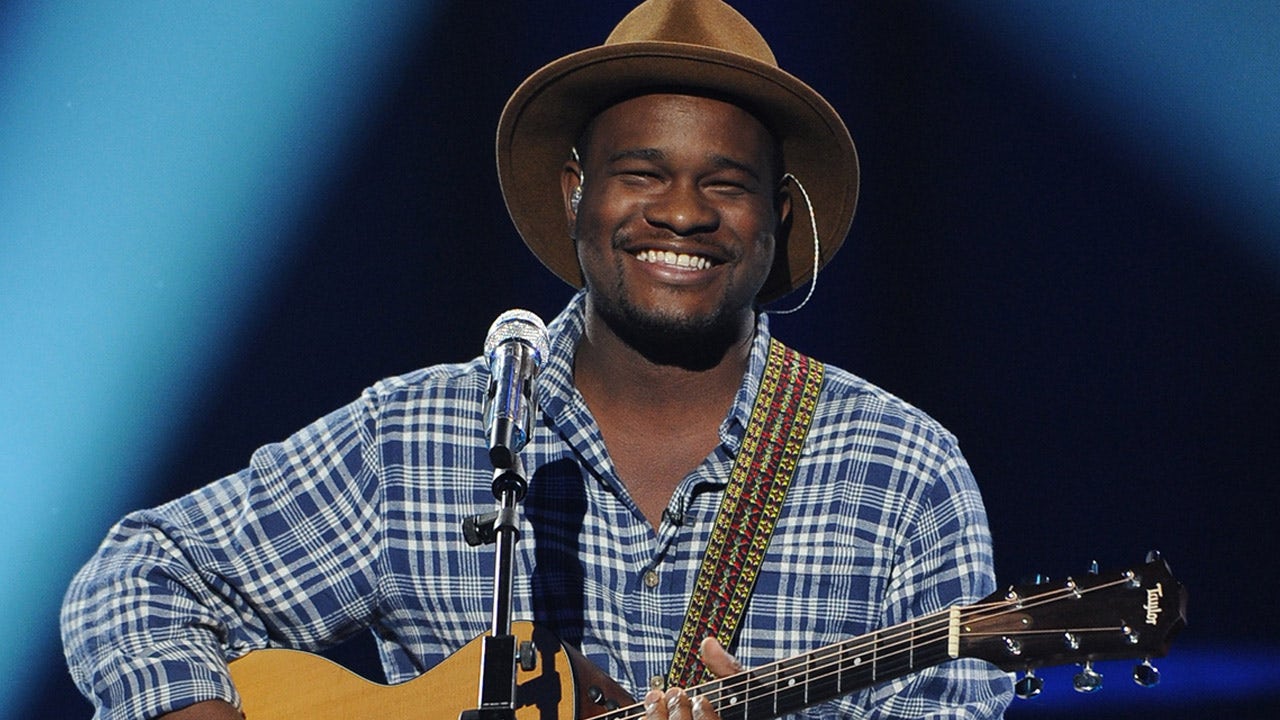 "American IdolThe cause of death of CJ Harris has been revealed. The 31-year-old died of a heart attack, a spokesperson for the Walker County Coroner's office confirmed to Fox News Digital on Thursday.
Deputy Coroner Danielle Calloway said so The singer died Sunday evening after being transferred to Walker Baptist Medical Center in Jasper, Alabama.
Calloway told Fox News Digital that doctors performed CPR on Harris at the hospital, but the effort was in vain. He was announced dead due to a heart attack.
Harris competed on the thirteenth season of "American Idol" and finished sixth. Caleb Johnson went on to win the reality TV competition series, which aired in 2014.
CJ Harris, former "American Idol" contestant, has died at the age of 31
After his debut on "Idol," Harris released his debut single, "In Love," in 2019.
After the news of the musician's death spread, A.I "American Idol" The team shared their heartfelt condolences on Twitter.
"CJ Harris was an incredible talent, and the news of his passing saddens us deeply," they wrote. "We will really miss him."
Sam Wolfe, who finished fifth on the programme, recalls his rivalry with Harris as he paid tribute to the late singer.
"CJ was such a genuine and loving person," he wrote on Instagram. "We became close friends during the show and were roommates on tour."
He added, "I am so grateful to have had such an amazing experience with him along with Caleb and Alex. My thoughts go out to his family. Rest in peace buddy."
Click here to sign up for our entertainment newsletter
Alex Preston, who came in third, shared a photo with Harris, Wolfe and Johnson standing outside next to a tour bus.
He wrote, "RIP CJ. I can't believe this, I woke up thinking it was a dream. I love you dude. I will always remember the good times we all had."
Johnson recalled being roommates with Harris during "Hollywood Week" and forming a sibling group with Preston Wolfe.
Johnson added, "So many amazing memories and experiences with you CJ! Life is so fragile! I am so grateful that our lives have crossed paths in this lifetime." "You were a sweet, kind soul who always made the room brighter with your smile and laughter. I love you bro."
Fourth-place finisher Jess Muse posted a photo of herself and Harris on Instagram, writing, "My heart is heavy to hear of the passing of fellow @americanidol and friend @cjharrismusic."
She continued, "I am absolutely shocked. Your talent and smile will be missed, and the world is definitely a darker and eerily quieter place without you. I will miss your random phone calls asking you for life advice and talking about the world of music."
"When you go through something like Idol together, it brings all the people involved together as one big, weird, dysfunctional family. I'm thankful that our paths crossed and that I can say that you were (and always will be) a part of me."
"There are so many things I realize I'll never understand—Leaving us so soon is one of those things. Relax buddy. See you on the other side."
Click here for the FOX NEWS app
Fox News Digital's Tracy Wright contributed to this story.