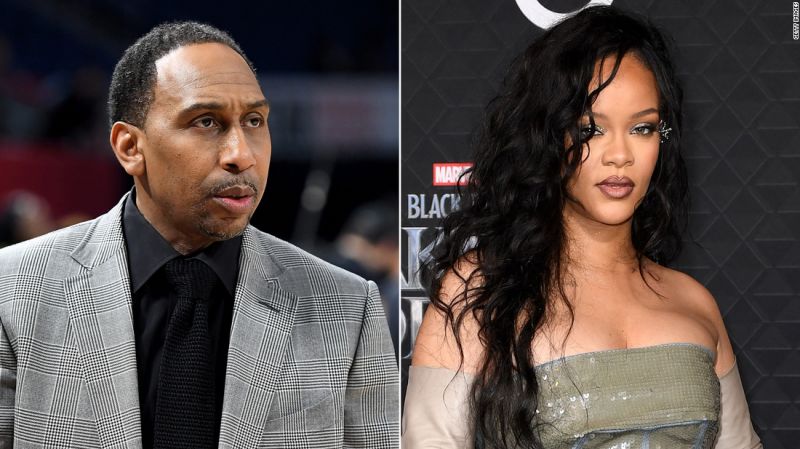 CNN
–

ESPN analyst Stephen A. Smith the hard way that if you came for Rihanna, her fans would only give you "FourFiveSeconds" to apologize.
During an appearance Wednesday on Sherri Shepherd's daytime talk show, Smith made a comment about the singer's upcoming performance on the Super Bowl Halftime Show.
"There's one thing she doesn't do, it's not Beyoncé," said Smith, who prefaced the comment by saying Rihanna was "amazing" and congratulating her on becoming a new mom.
When the crowd reacted negatively to his comment, Smith added, "The only reason I brought up Beyoncé is because Beyoncé recently performed at the Super Bowl."
It wasn't enough to placate the Navy, as loyal Rihanna fans are known to be, and they are He went hard on Smith on social media.
Then Smith took to social media to make a three-minute video apologyHe tweeted, "I apologize to Rihanna for my words, you need to be more careful."
I'm going to own it. I know what you're all trying to do, but I'm going to own it because I get paid to talk for a living, so I have to be extra careful," he said in his video. You're no joke, and you deserve to be the Super Bowl halftime show."
Smith said he admires Beyoncé and thought both her 2013 solo performance and her 2016 appearance with Bruno Mars and Coldplay were some of the best Super Bowl Halftime performances he had ever seen.
"What I'm saying is anybody has to live up to that," Smith said.