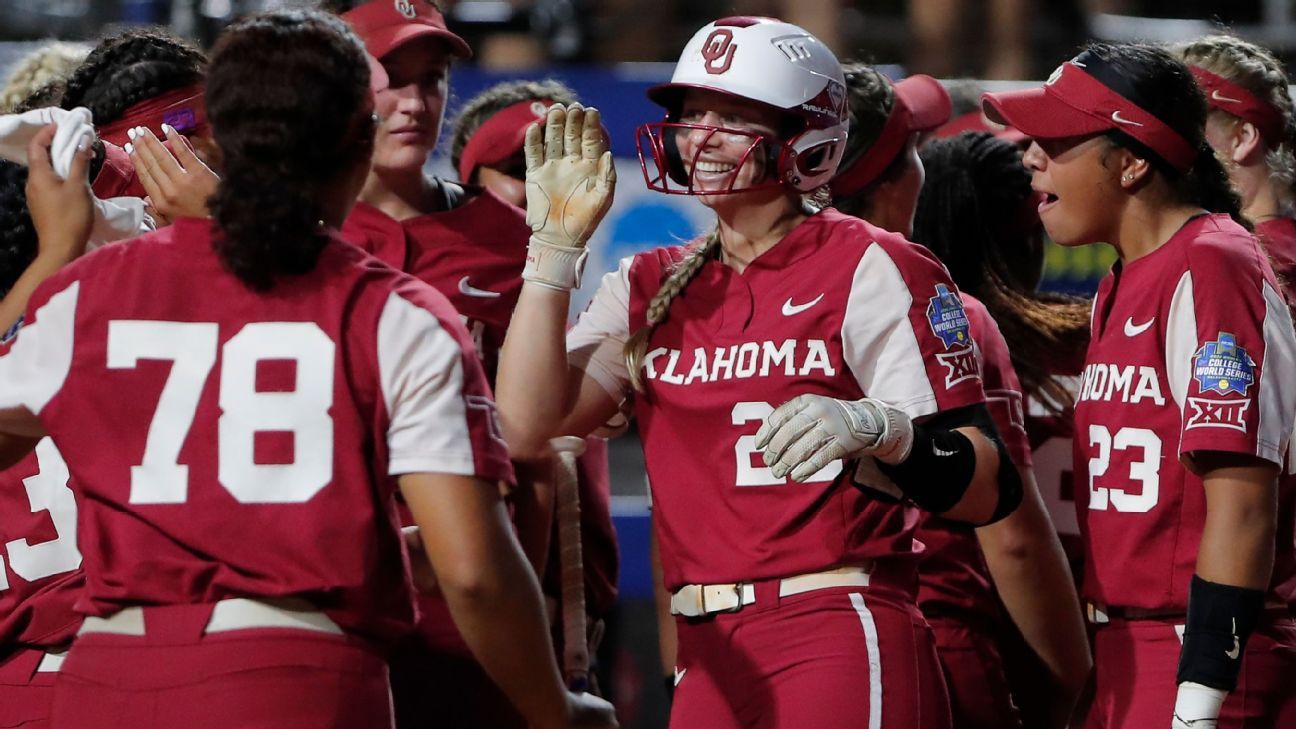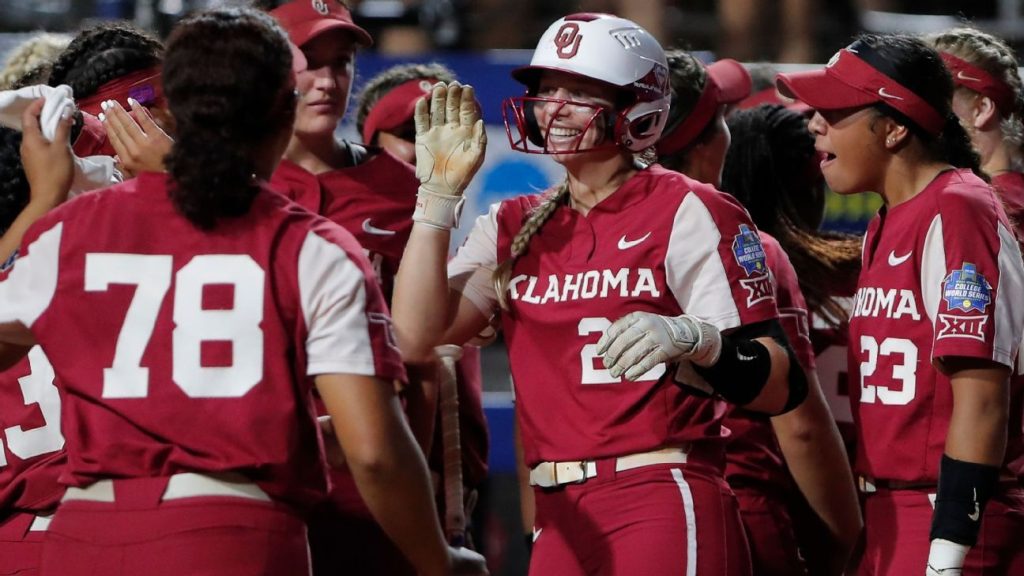 Oklahoma City, Oklahoma. Jocelyn Allo and Tyre Jennings took turns making history for the most home runs and RBIs during the Women's College World Championships Wednesday night as Oklahoma defeated Texas 16-1 in the opener of the tournament finals.
Finally, Oklahoma took six home runs to beat its opponent, surpassing the previous WCWS singles game record by four by UCLA in 2019, according to ESPN Stats & Information research.
The late was quickly slipped 1-0 as primary bowler Hope Trautwin rallied to the top of the first half, but the Longhorns' lead wouldn't last long.
After a double lead by Jayda Coleman, Alo climbed to the plate and hit a two-stage Homer over the left field fence, setting the record for most RBIs in a single WCWS with 12.
Four rounds later, Alo built on her record when she hit the ball with batons over the central field fence – her fifth time in WCWS, which broke the record she set a year earlier.
In the process, Alo became the only player in WCWS history with two multiplayer games at home. And she did so that same year, after hitting a pair of creepers against UCLA in the semifinals.
Indeed, Allo finished second in his career with a score of 122, and moved up to second in his career with a score of 323. Former Arizona's Jenny Dalton Hill ranked first with a score of 328.
But it wasn't just Allo's show for Oklahoma. Jennings, who collides behind Allu in the batting order, has her 4th and 5th WCWS shocks, giving her a share of the record.
With Homer solo in the fifth inning, Jennings tied an allo 13-RBI tag as well.
Oklahoma's 16 runs tied for the most points in a championship series since the format was adopted in 2005.
The victory over the Texans in 15 rounds was the largest margin of victory in the history of the Red River competition, which was held for the 77th time on Wednesday night.
The Big 12 foes will face off again Thursday at 7:30 p.m. ET in Oklahoma City. A win would give Oklahoma back-to-back national championships, while a loss would force the winner to win it all on Friday night.