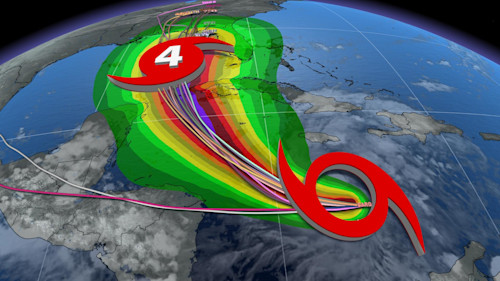 What do we know?
Ian, the ninth system in the Atlantic basin, is now located in the Caribbean Sea off the coast of Mexico. For now, it's following a northeasterly track that allows it to quickly intensify with the warm waters of the Gulf of Mexico.
The island of Cuba was the first to suffer the consequences. Significant amounts of rain and strong winds are expected in some of its sectors early in the week. Some places may receive more than 300 mm of rain. Flash floods and landslides are potential effects to watch out for from Ion's track. After that, the system is expected to reach the Florida Keys by mid-week.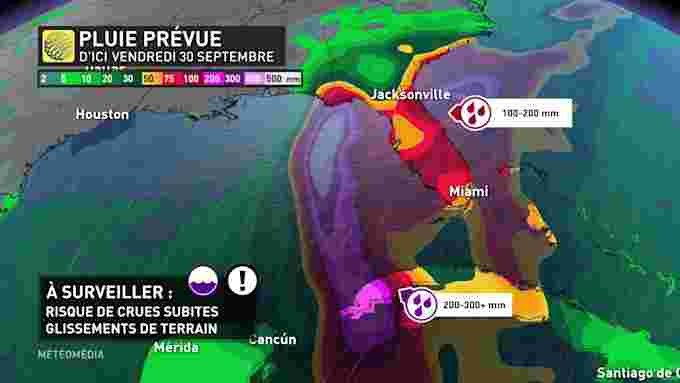 On track to become a major hurricane
However, by the time it leaves Cuba and reaches the North American continent, the system should have intensified enough to be considered a major hurricane. Also, Ian is expected to become a Category 4 hurricane with sustained winds of 225 km/h in the Gulf of Mexico on Wednesday. If those predictions hold true, Ian will be the strongest September hurricane in the Gulf of Mexico since Rita in 2005.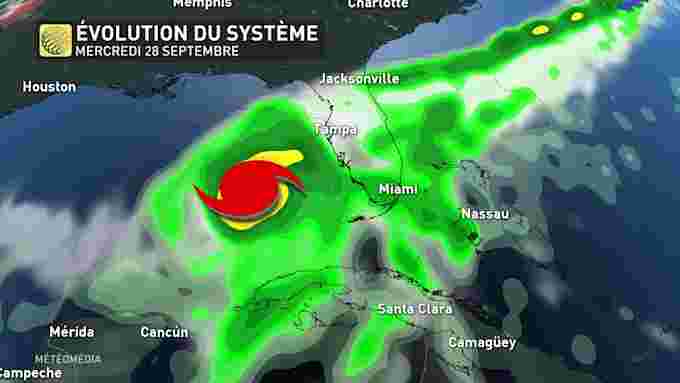 There is uncertainty as to whether it will hold the same strength when it hits Florida. But the National Hurricane Center still issued warnings about its arrival and urged Sunshine State residents to prepare. On Saturday, a statewide emergency was declared in Florida. Heavy rain is also expected in Florida. Ian's remains will likely travel to Quebec in early October. It is too early to know how much the province will be affected.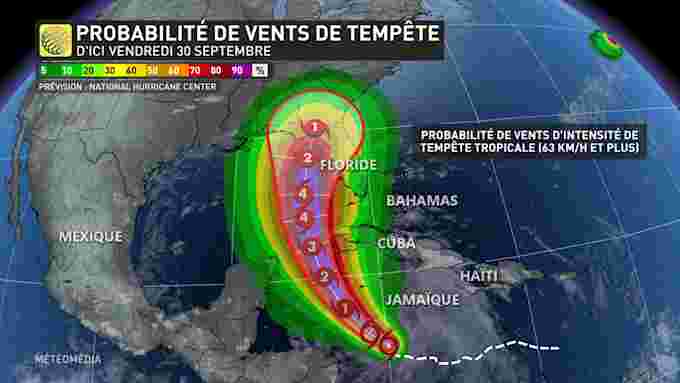 Late arrival
According to statistics, the tropical season reaches its peak in the Atlantic basin on September 10. Also, on average, the first major hurricane appears on September 1.
But right now, there are two thriving storms: Gaston and Ian — which will become the second major hurricane — as well as the remnants of Fiona. What's more, a depression is also visible on radars. If it strengthens, it could become a tenth system called Julia. So autumn does not happen under the sign of peace in the Atlantic basin.
---
See also: Fiona: A Historic Storm