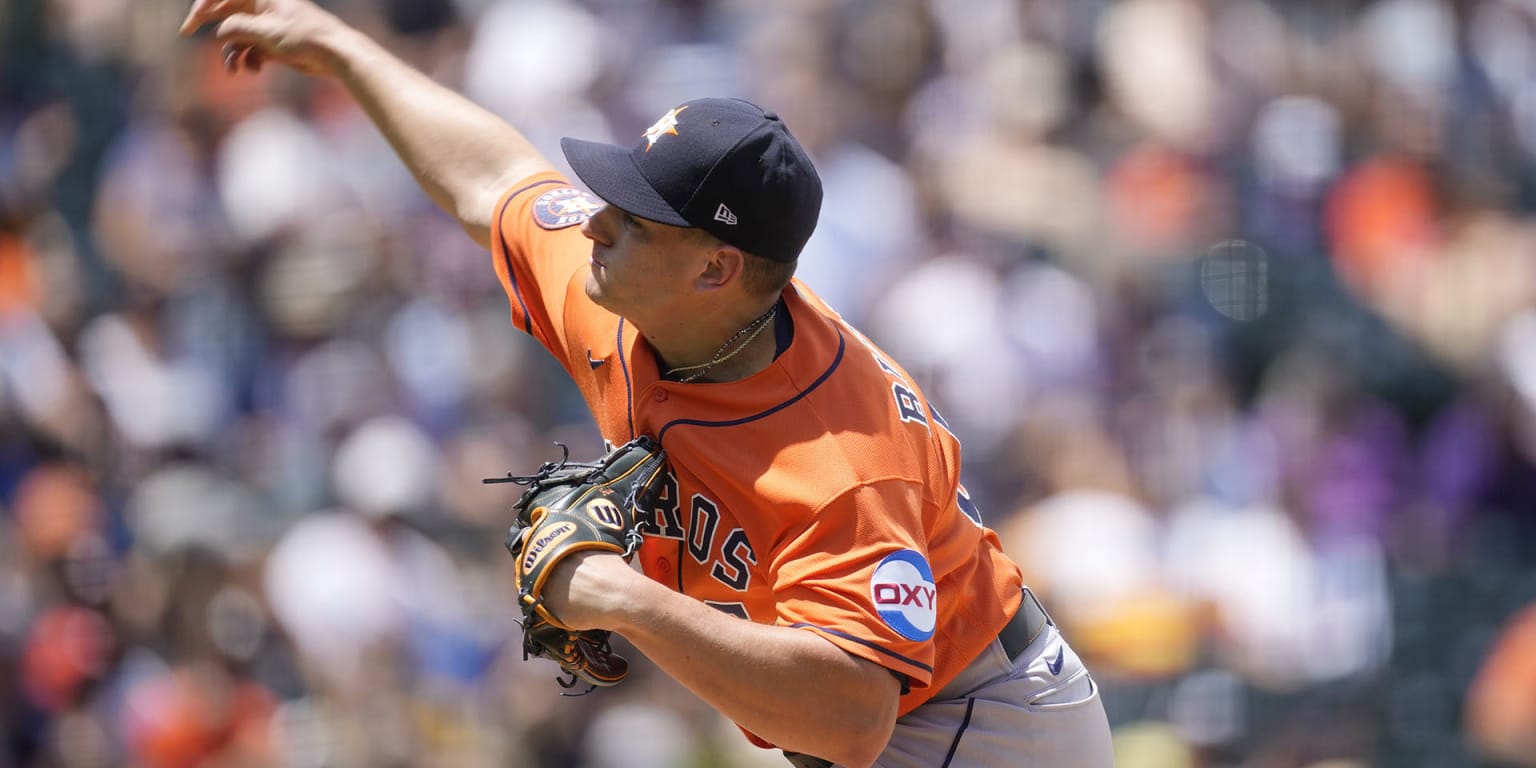 DENVER – "You never breathe comfortably here."
With those five words, Astros manager Dusty Baker summed up nicely the experience of playing at Coors Field – you're not breathing comfortably literally because of the altitude, and figuratively because no bullet seems safe on that field.
And so, as Baker—who has officiated games in Denver since the Rockies' inaugural season in 1993 when he was at the helm of the Giants—watched his team cling to a precarious 1-0 lead for most of Houston's 4-1 win against it. Colorado Wednesday afternoon, the experience was uncomfortable.
Add to that the larger picture of injuries to several key players for the World Series champions, as well as a 4 1/2 game deficit behind the Rangers in the American League West, and the "breathing" could get even heavier.
But if there's anything Houston's victory over Colorado has shown to save a split of the two-game series, it's that the Astros are getting crucial performances from unlikely sources to keep them afloat as they navigate choppy seas.
Right fielder Brandon Belak, who was inserted into the starting rotation after Jose Urquidi was eliminated with a sore right shoulder, struck out just one hit in ​5 2/3 scoreless innings, walked three and struck out four.
And Chas McCormick, whose name was circulating in trade rumors as the August 1 trade deadline approached, continued to rush at the plate with a two-run homer in the sixth inning to lead Houston to a much-needed win to keep up the run. Partition order.
"[This game] "It was a great example," Becker said, "because we have different heroes every day. We used to have, you know, Jordan. [Alvarez] Be a hero, and [Jose] tuff f [Kyle] Tucker and some other guys."
While Bellak and McCormick led the Astros to victory, Alvarez, who had been out since June 8 with a right-handed strain, began a rehab assignment with Triple-A Sugar Land. Altuve was sidelined with a left oblique strain, after a World Baseball Classic fracture of his right thumb kept him out of the game until May 19.
On top of that, Framper Valdez has lost time due to injuries to his right ankle and left calf muscle – Baker said the left-hander will make his next start on Friday in Oakland. With Urquidy touchdowns and another starter, Luis Garcia, seeing his season shortened by Tommy John surgery, Houston faced a big problem.
But thanks to performances like those of Belak and McCormick on Wednesday, the Astros are still within striking distance of the Rangers.
Belak, who became the twelfth visiting player in the history of Coors Stadium, said, "We have to control what we can control as a team and not worry about what other teams are doing." one hit or less.
"Obviously we have a 'man next' mentality. Clearly [it's not good] When our senior guys get hurt, but it's a great opportunity for other guys to step up. "
McCormick's two-run home run came off Rockies star Austin Gomper. He was the AL's fourth player of the week in his past four games, going 9-for-14 over that span.
"It's big," McCormick said. "Just wait till we put some firepower back. We're going to be a dangerous team. And we are now. We've got a lot of guys dealing with the off-season, but that's what we're here for."
Looks like the firepower is on its way.
With Alvarez's Minor League rehab assignment done and Altuve close to starting one himself, plus Valdez slated for pitching Friday, the Astros may look a lot like the Astros soon.
But in the meantime, it's games like Wednesday's that have helped Houston close the gap.
After the competition, which was played under partly cloudy skies and freezing temperatures in the 1990s, Baker sat in the visiting manager's office with his shirt unpierced and his signature wristbands hanging from his arms.
"You're always worried and scared on this field when it's a low-scoring game," he said. "…it was a huge win for us on Escape Day, and we're just trying to keep up with the Texans."
With the Astros ready to board a plane back to sea level in Oakland, the Baker Club is one day closer to having a title and two of the best hitters in the lineup.
Baker can breathe easier.