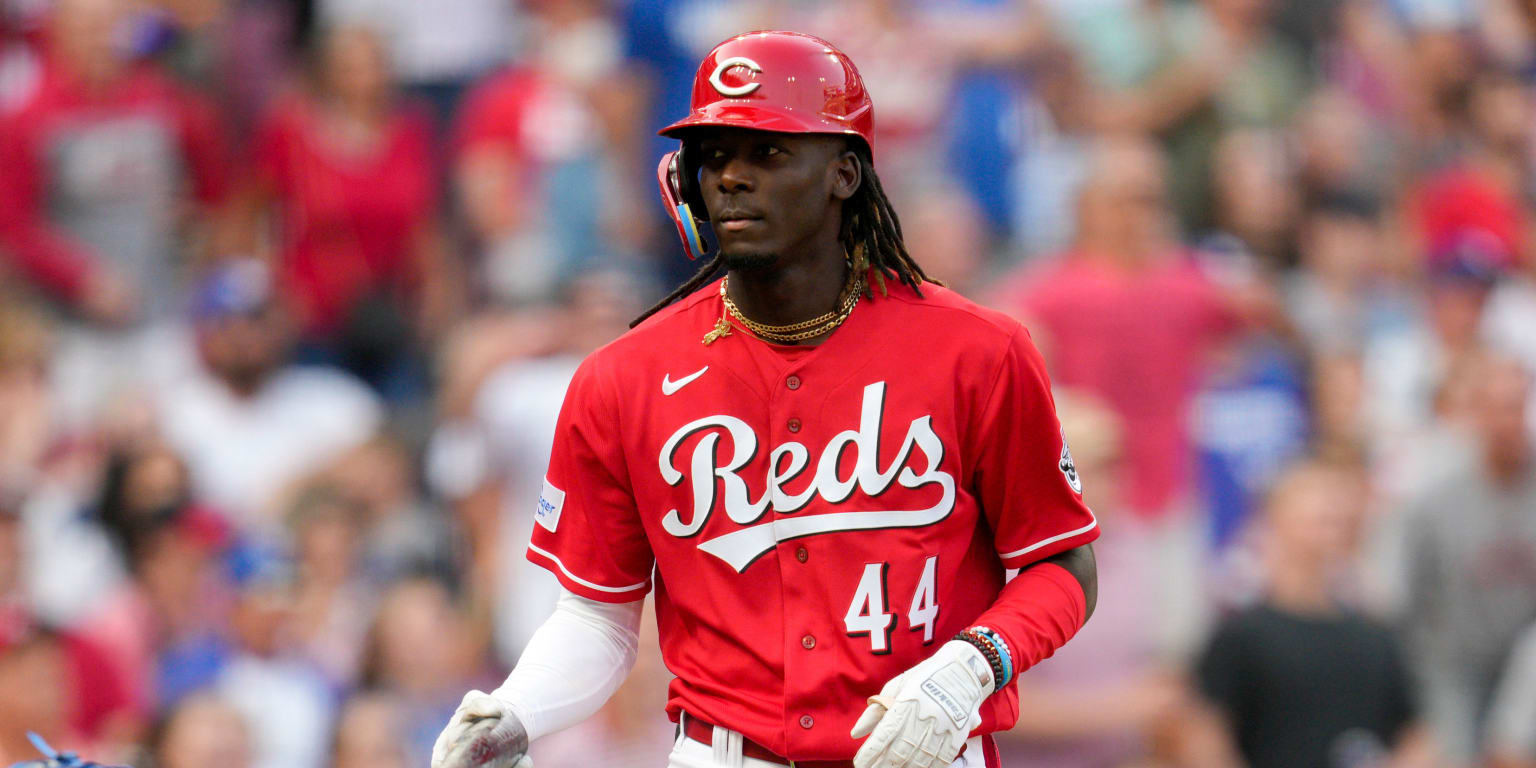 CINCINNATI – It was a Thursday afternoon that saw the burgeoning star face inducted into the future Hall of Fame.
Reds rookie Eli De La Cruz's first foray as a right-handed batter in the major leagues came against Dodgers left-fielder Clayton Kershaw. Although de la Cruz was challenged by Kershaw during Cincinnati's 6-0 loss to Los Angeles, de la Cruz still capped his first series with a groundout to finish 4-for-11 with two walks in three games.
"That was good," said Reds coach David Bell. "He has a long way to go." "I know we'll talk about him a lot, but this is a great start. It's good that she was here in Cincinnati."
During the second inning of his 1-for-4 day, De La Cruz coolly stopped a 1-0 Kershaw fastball to the left side of second base. As the 21-year-old navigated his way to first place, Miguel Vargas lunged for a despondent layup.
"I knew I had it all the way through," de la Cruz said, via outfielder Jorge Merlos. "I knew I just had to run hard and get to first base."
There was no chance for Vargas to dismiss de la Cruz, who reached on a single. The Dodgers were fortunate that Vargas' wild throw did not go into the Cincinnati dugout to give De la Cruz second base.
Two strokes later, De La Cruz caught him anyway.
As Tyler Stephenson batted and looked at an 0-1 curveball, De la Cruz swooped in for second base and took it easily by sliding on his head before catcher Austin Barnes's outfield throw.
This made de la Cruz the second player in MLB history to have a home run, triple, double, solo and stolen base in his first three games. The only other time it has been achieved was in 1953 by Bill Broughton of the Milwaukee Braves.
"What can I say? I put all your work in and tried to see if it would work," De La Cruz said of his first series.
De La Cruz's remaining three appearances resulted in the hitting plate, including two against Kershaw. In the fourth inning, he inserted a slider at 87 mph into Barnes' glove.
In the bottom of the sixth inning, with runners on the corners, De La Cruz took a pair of invited batters before hitting a 74-mph curveball into the dirt. He was on his way out with his swing.
De la Cruz said of his general approach against Kershaw: "I was looking for something in the zone. He obviously has a lot of pitches that he knows how to throw well, and he's been executing well. But I hope I can execute my swings better."
The Reds scored their third win of the series in their last four games. There was a noticeable surge of electricity in the atmosphere from the fans at Great American Ball Park. While De La Cruz is partially responsible, there were also two big win comebacks in the first two games against Los Angeles.
"It's something we notice and appreciate," Bell said. "It's something we can use to our advantage. Everyone loves to be part of an active experience."
Now the Reds will try to pick up their momentum with a 10-day, nine-game road trip through St. Louis, Kansas City and Houston.
It's the first time De La Cruz's show has gone on the road, too. Cincinnati certainly got a boost from the first-place finisher this week, but the trip will be an even bigger test for the rise of the third-place Reds, who have gone 22-19 since April 24.
Cincinnati, tied for second in MLB with 19 comeback victories and tied with three teams with the most wins (five), has earned contributions throughout its lineup—especially its younger players.
"We're at the beginning of this," Bell said. "One of the things that happens when you're a good team is you show up on the field and really have that feeling that you're going to win the game. You don't know exactly how, but more often than not, it's a different person every day. That's a great feeling."