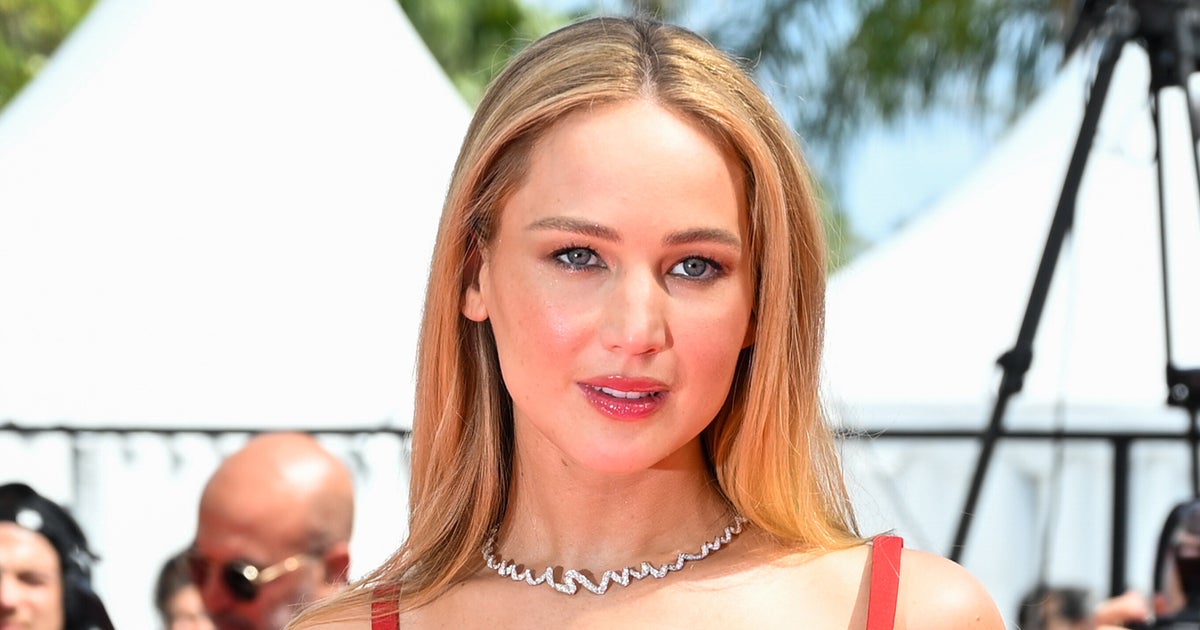 Jennifer Lawrence knows how to command Cannes—in flip-flops, no less.
The actor appeared at the Cannes Film Festival premiere of "Anatomy of a Fall" on Sunday, wearing a red silk crepe Dior Haute Couture dress, with a Archi Dior necklace Made of white gold and diamonds.
Lawrence, who wore designer clothes Jimmy Mizrahishe did not walk the formal red carpet in sandals.
But, as we can see in photos of the event, the actress did indeed wear black slippers from The Row at one point on the carpet, Mizrahi confirmed to HuffPost through her agent on Monday.
HuffPost reached out to the Cannes Film Festival to clarify the current dress code policy.
Lawrence's decision to wear sandals is reminiscent of Kristen Stewart's 2018 festival look. The Spencer star posed for photographers on the red carpet wearing Christian Louboutin stilettos, which she then removed to walk the rest of the carpet barefoot.
Two years earlier, Stewart had spoken of the festival's implicit expectation that women would wear heels.
"if [a man and I] They were walking the red carpet together and one of them stopped me and said, "Excuse me, young lady, you're not wearing heels." You can't enter, then [I'm going to say]And neither is my friend. Should he wear heels, Stewart said in 2016? Vanity Fair.
"It can work both ways," she added. "It's like you simply can't ask me to do something you don't ask him to do. I get black tie but you should be able to do either version — flats or heels."